The job here was to design an extremely detailed proposal to present to Starbucks/La Boulange. The project included printed books and physical mock-ups of the proposed consumer packaged goods for placement in both the in-store bakery and the freezer case. Package designs were created as well as freezer case comps for this 40+ page presentation. Support graphics were included for the conference room and then the entire proposal was made into a password-protected micro-site so the information could be easily shared.
Print Presentation
This detailed presentation was printed and bound and then made into a password-protected micro-site so Starbucks could easily pass the information on to off-site members of their management team.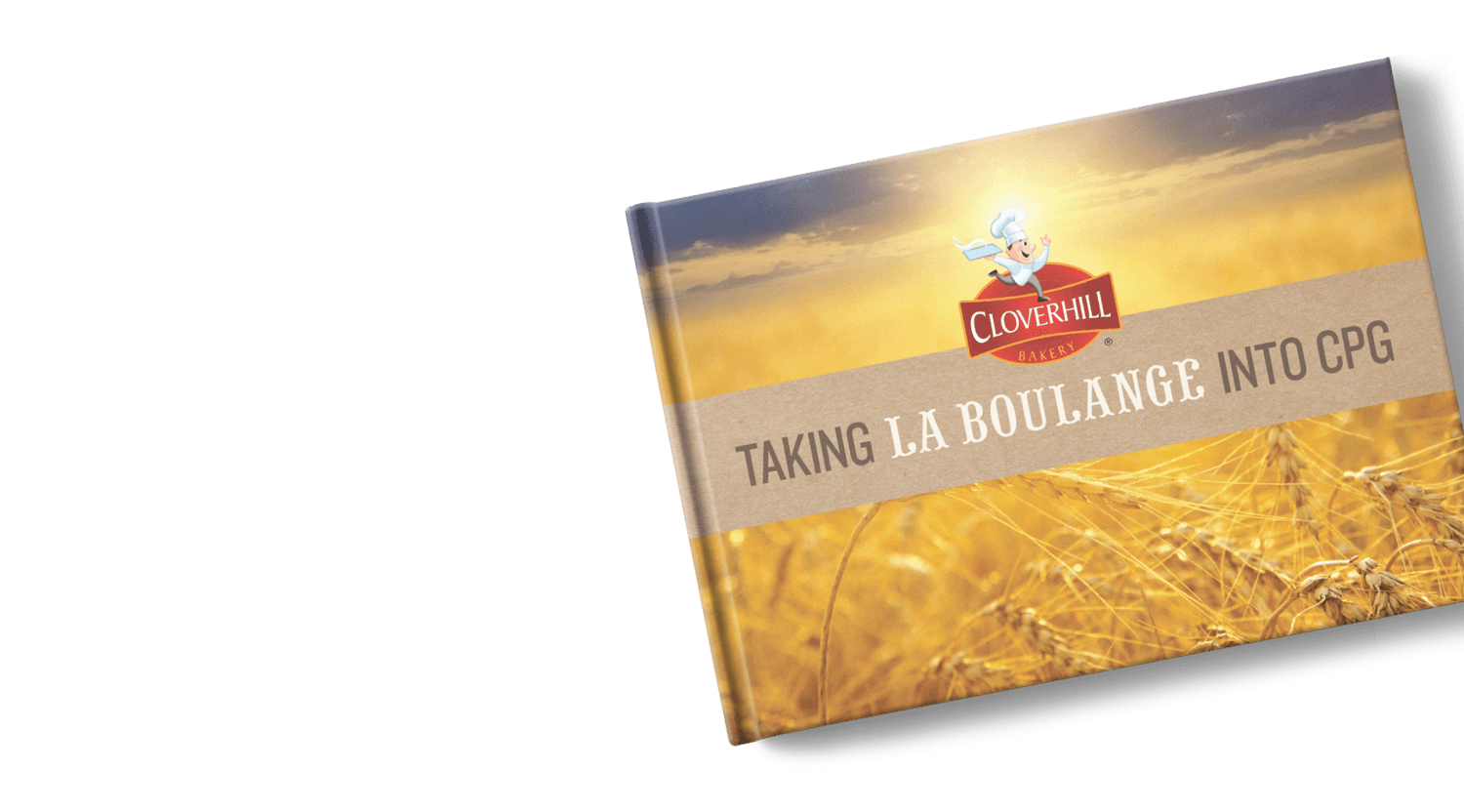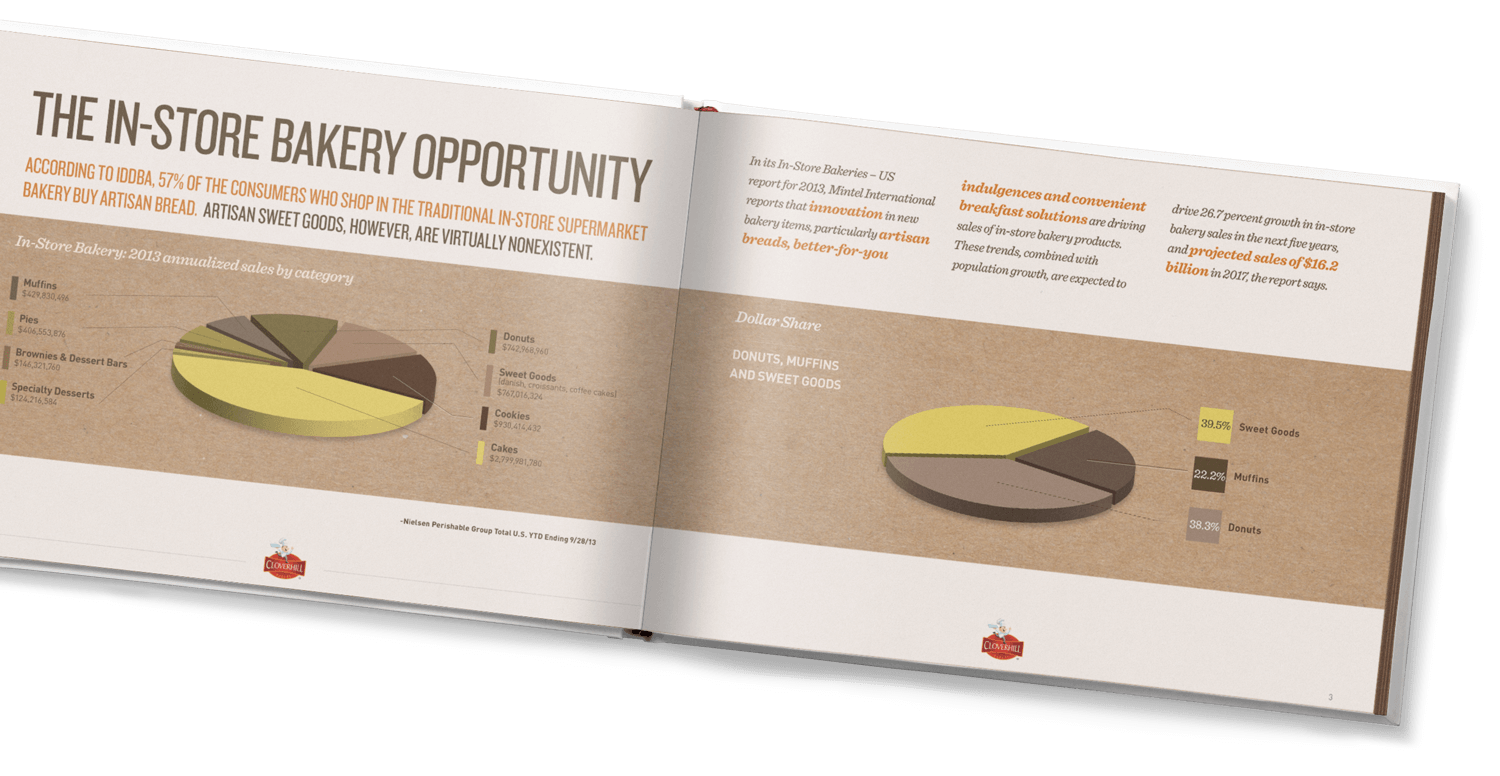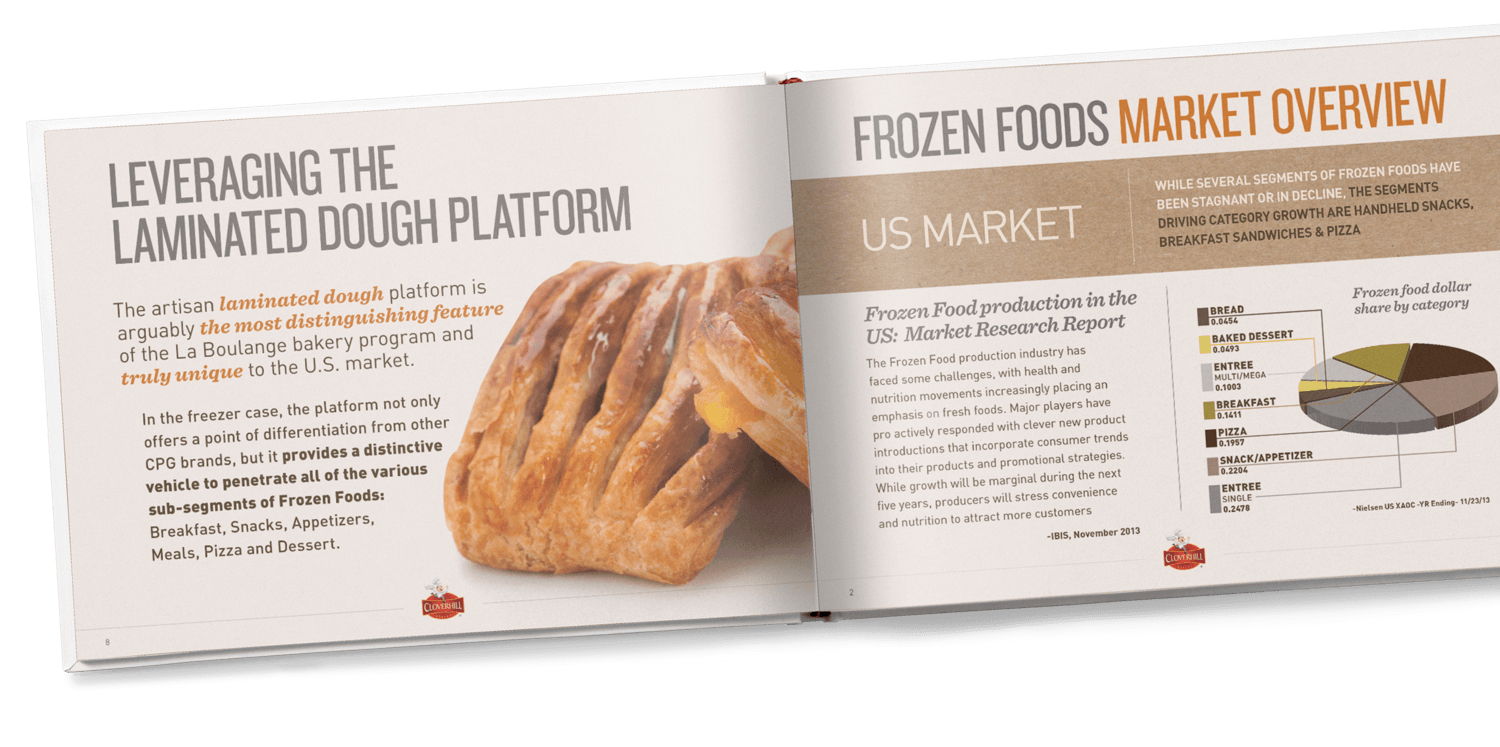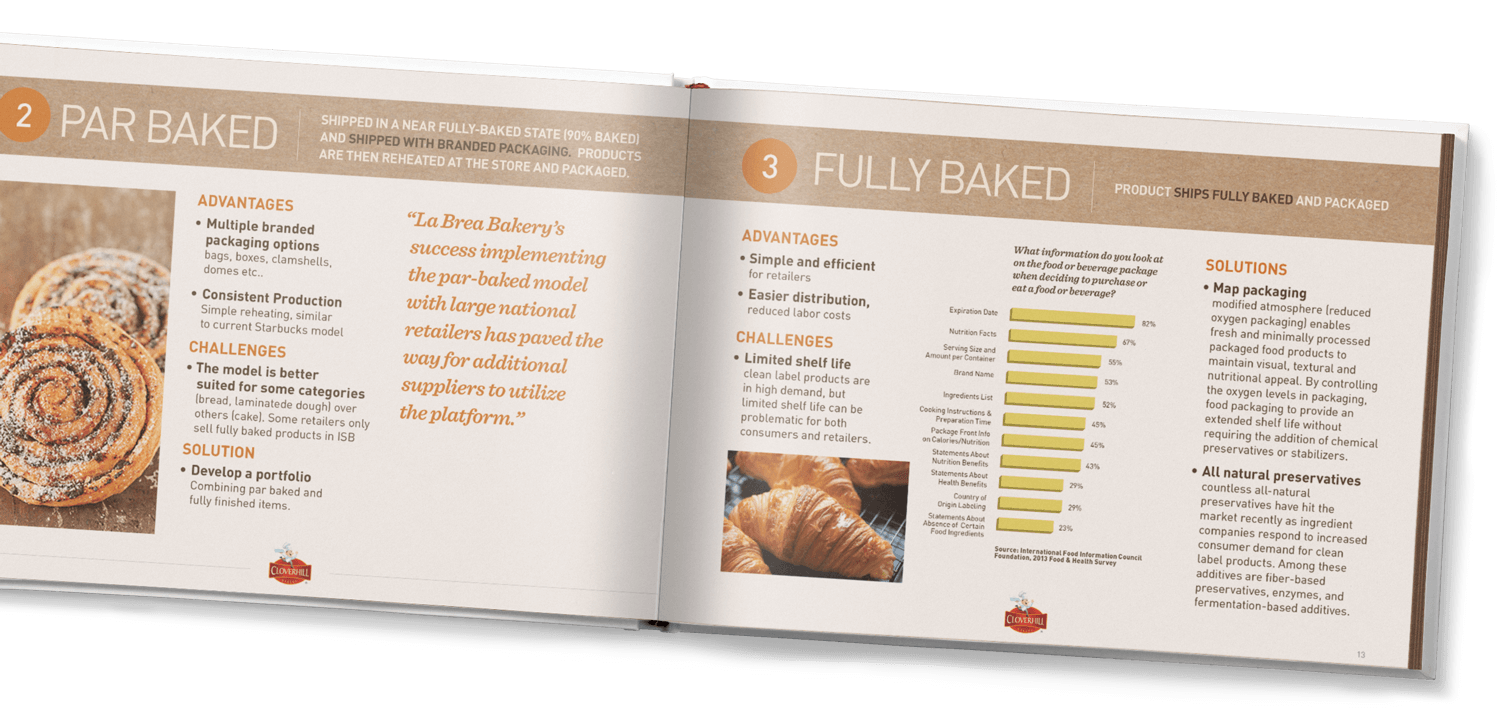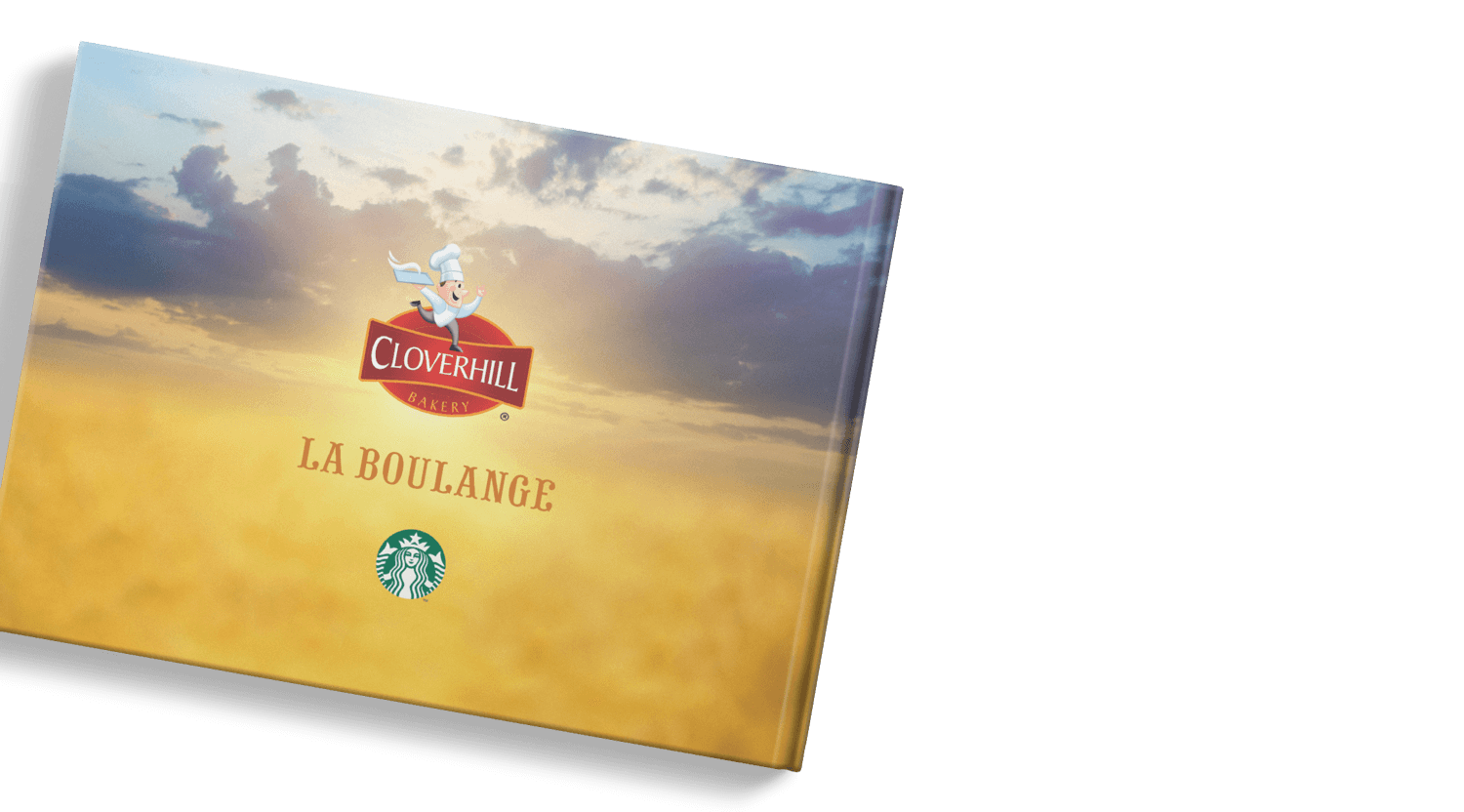 Comp Package Designs
Suggested package designs were developed, printed and physically mocked up for the presentation.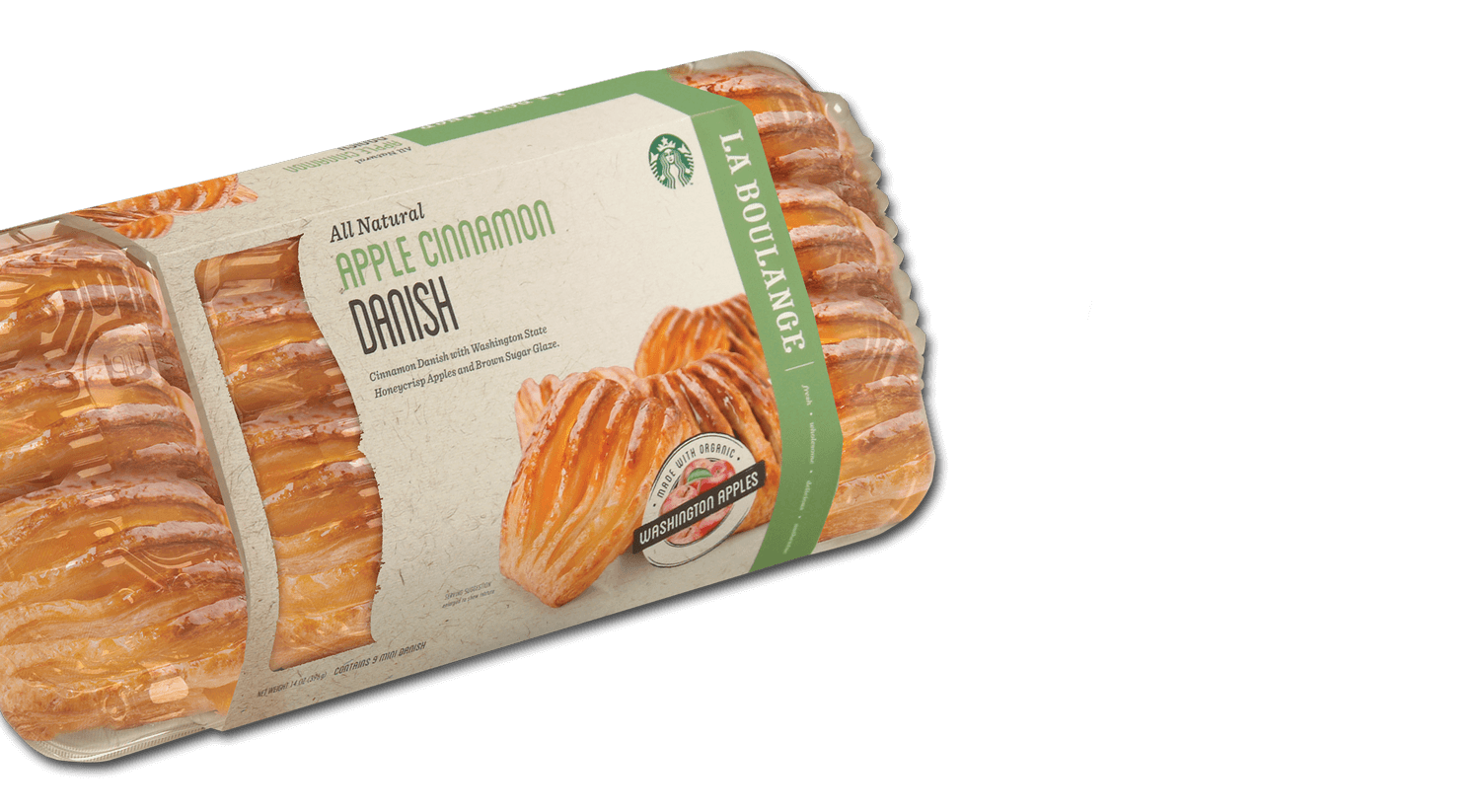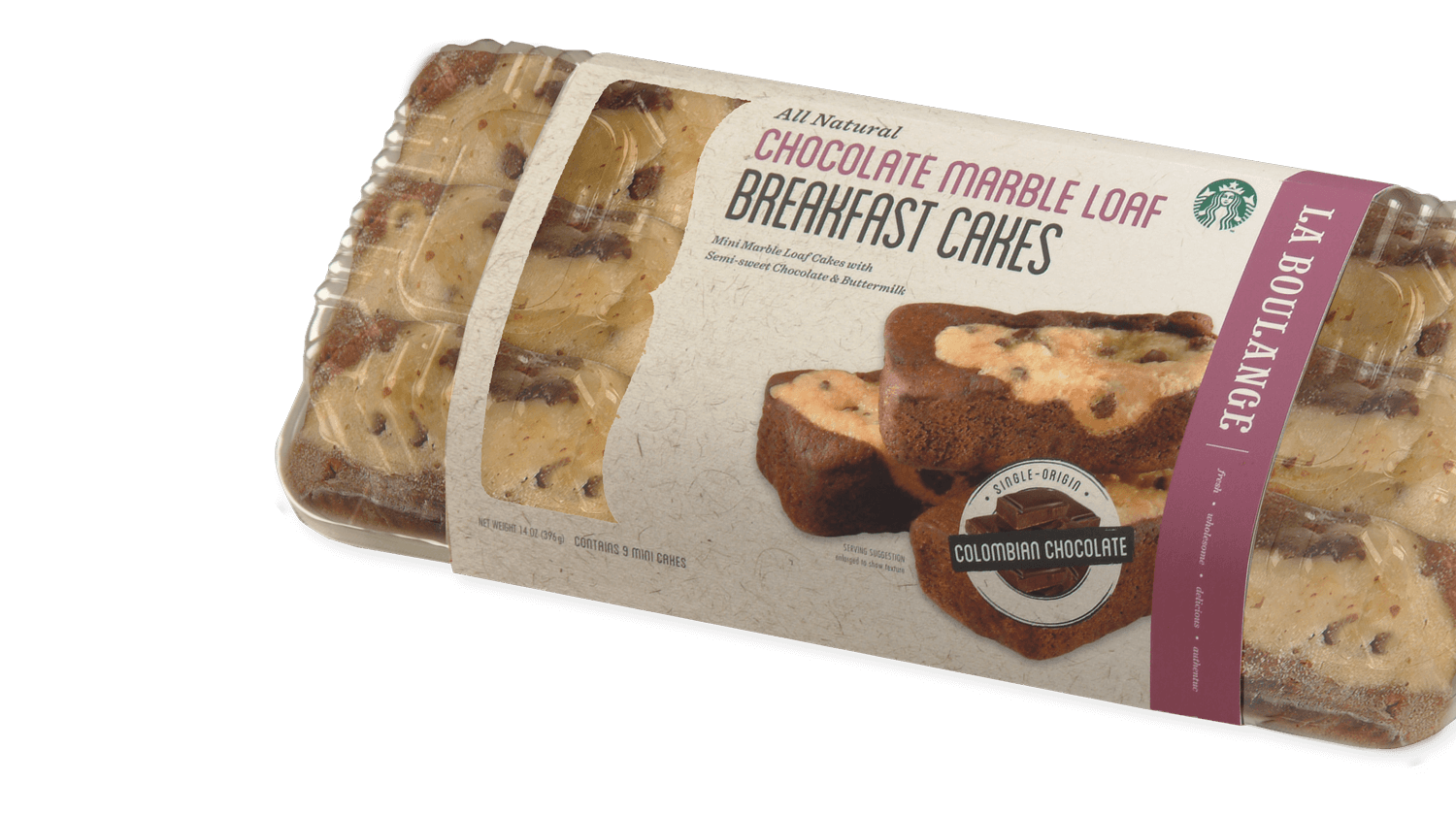 CPG Proposal