We developed packaging for an extensive line of cookies and snack cakes launched in grocery and big box stores across North America. Our work included dual language packaging (English/French Canadian), and a series of limited time offers. The launch also included point of sale displays and promotional materials that were developed for both retail and foodservice markets. Our services ranged from food photography to design to production management.
Retail Packaging & Display
Retail packaging, counter-top displays and vending IWs.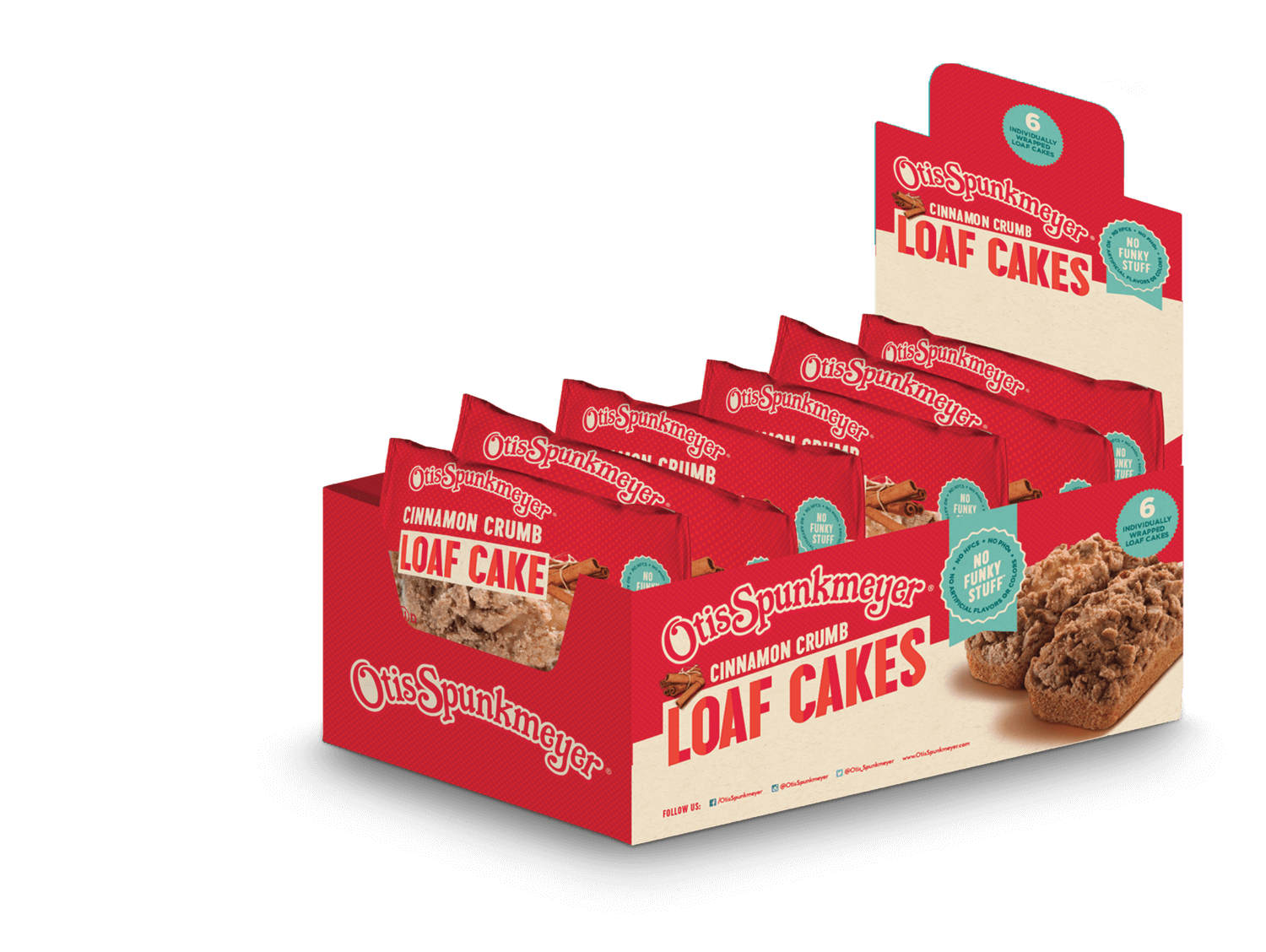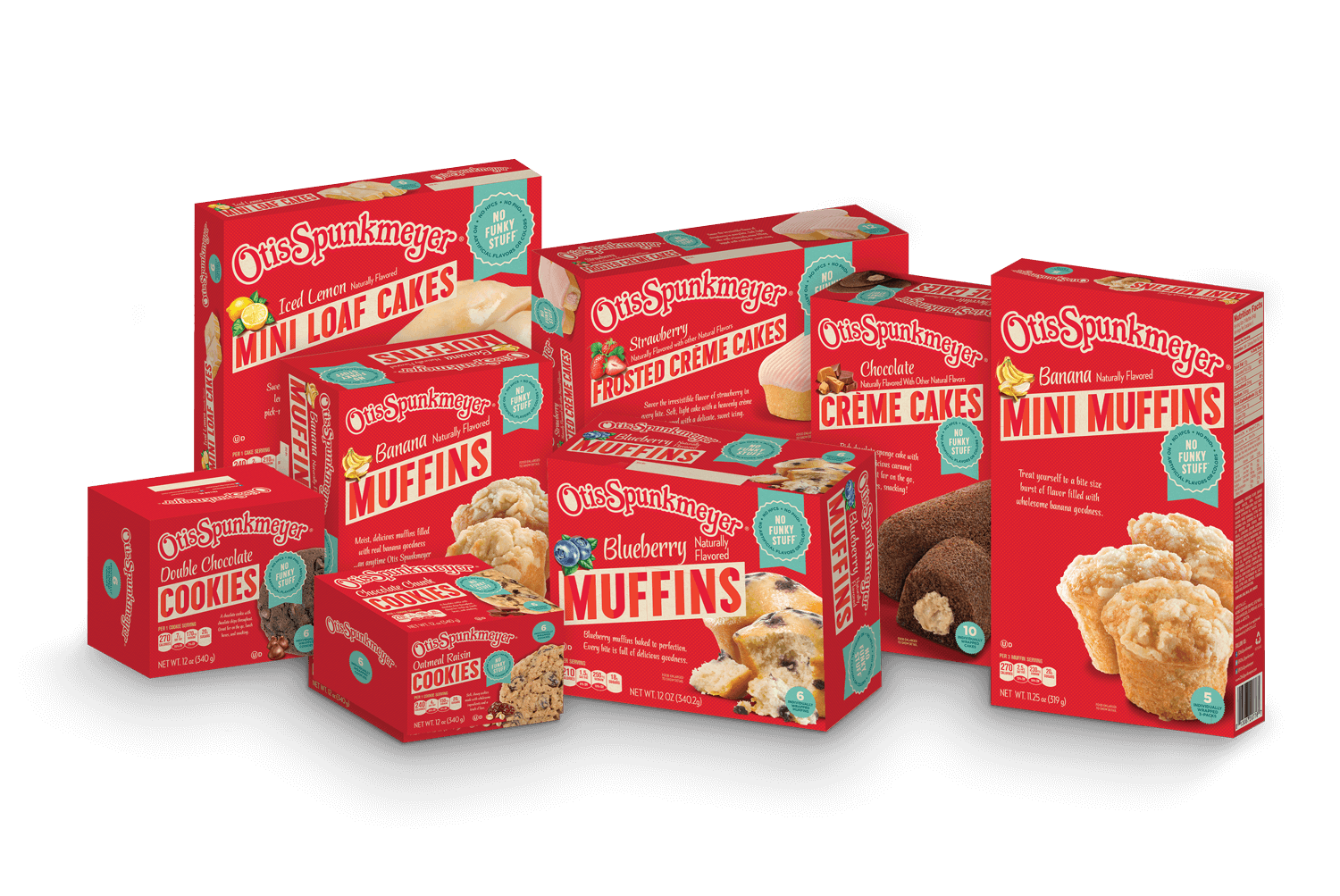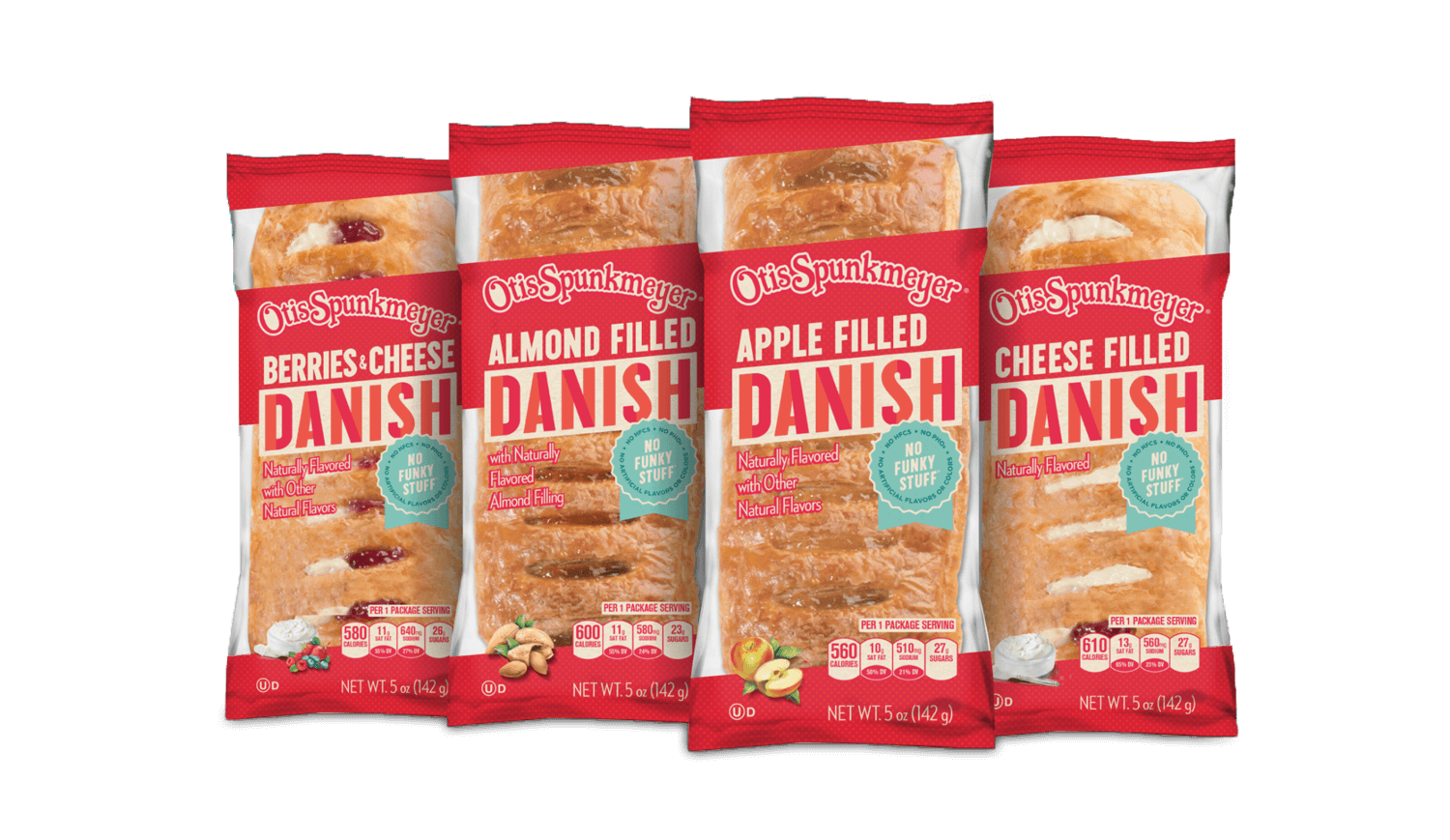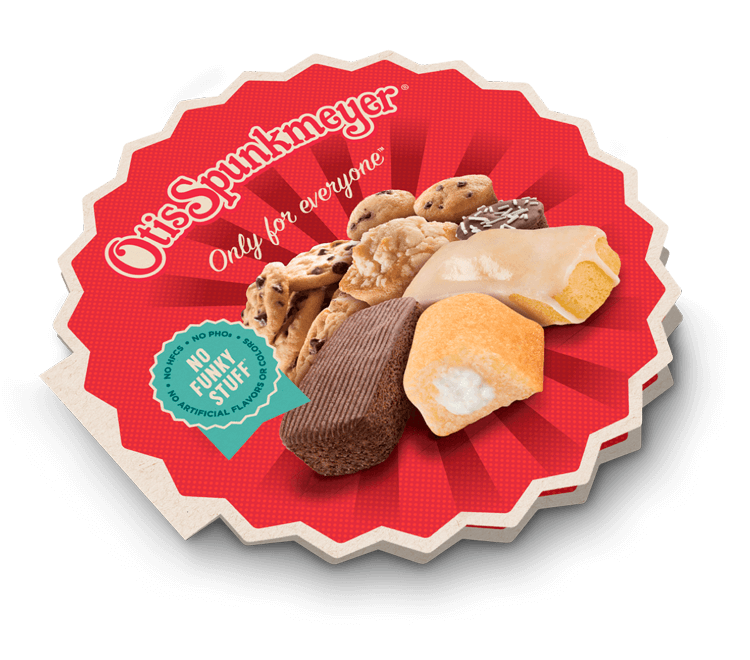 Recipe Book
A recipe book design to promote and support the retail launch. The design was developed using recipes and photos supplied by some of the web's finest food bloggers.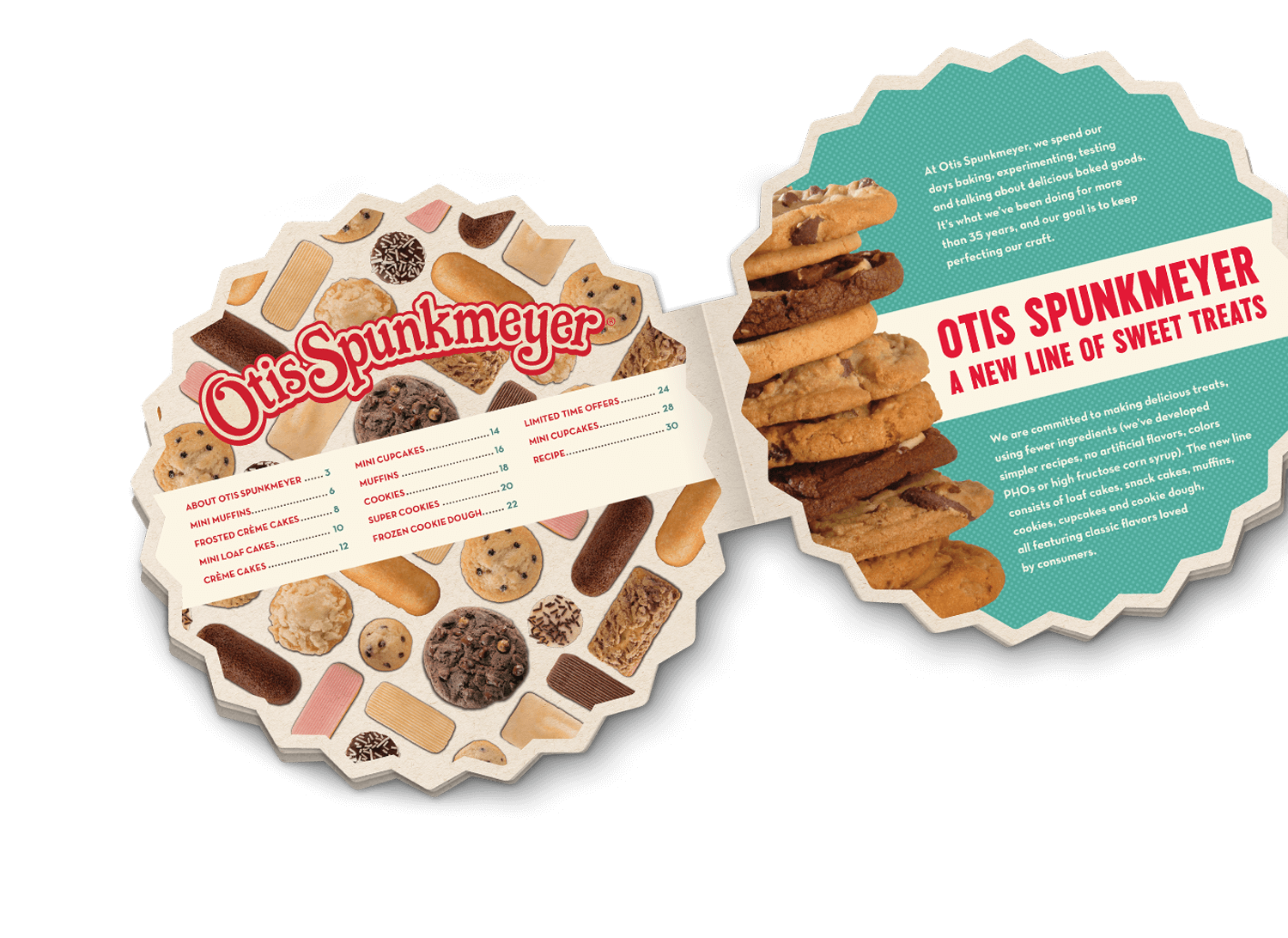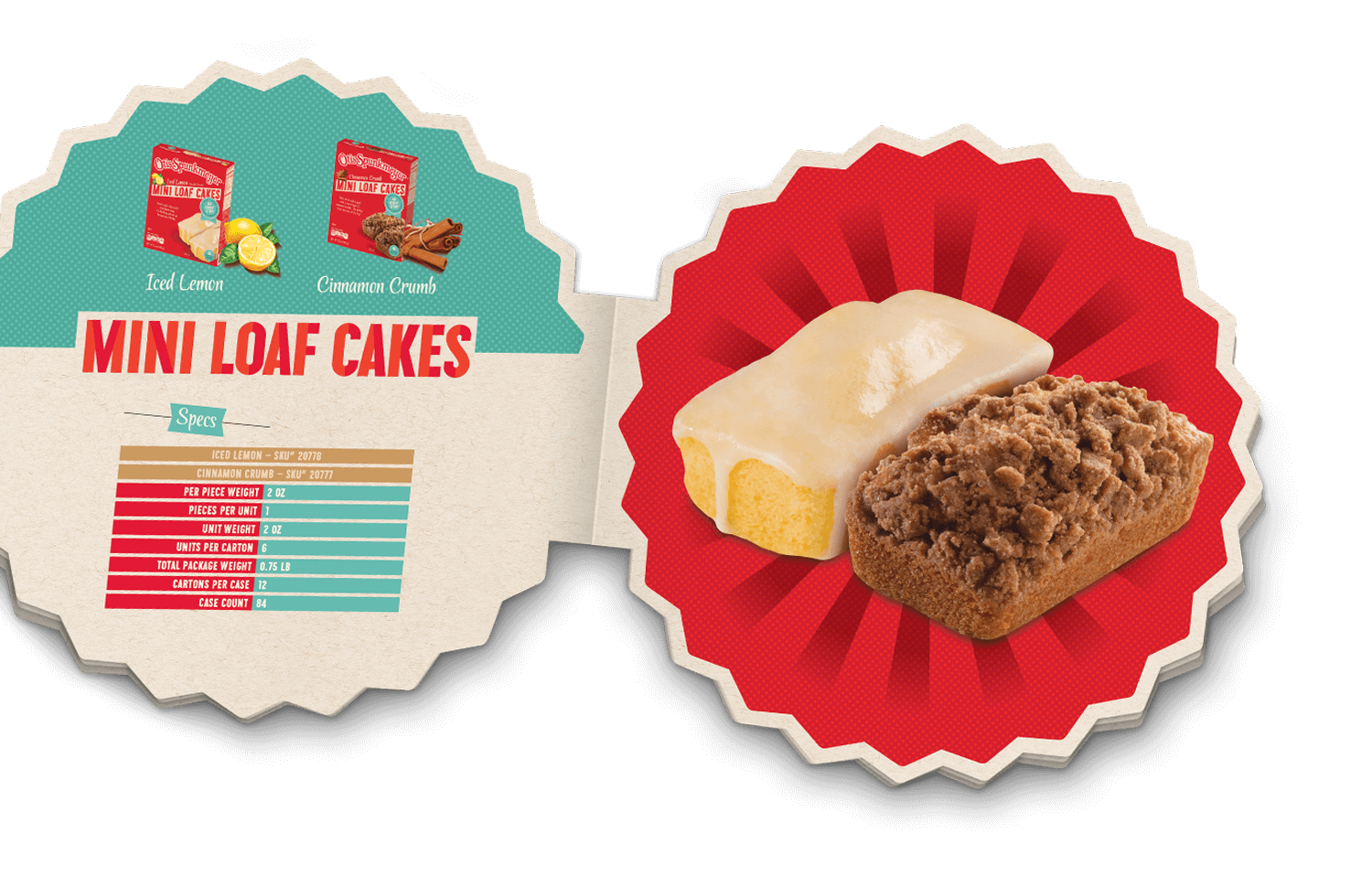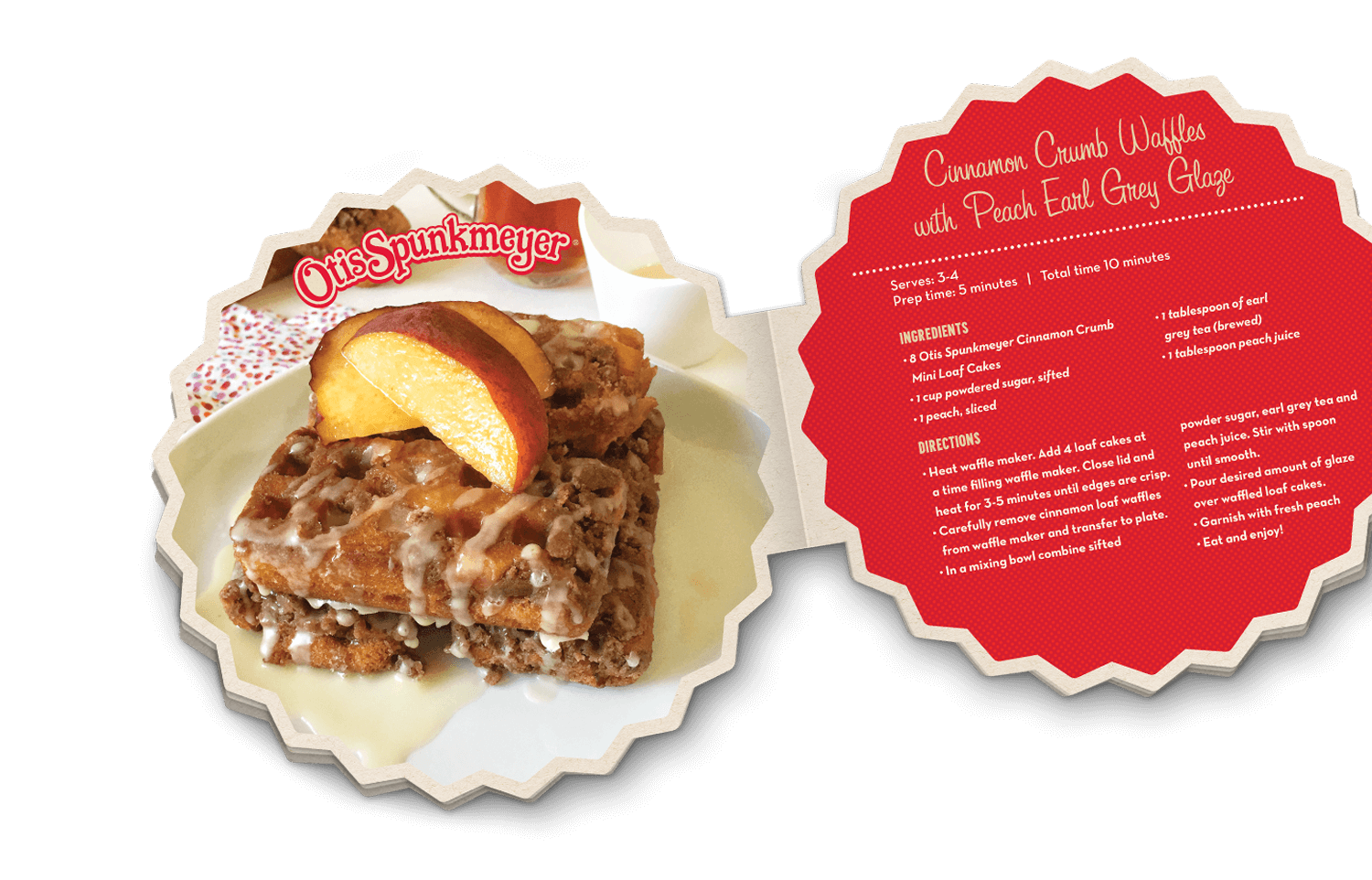 Support Collateral
Sell sheets, postcards, banner ads. Along with the package designs, we created a broad range of support materials and retail displays.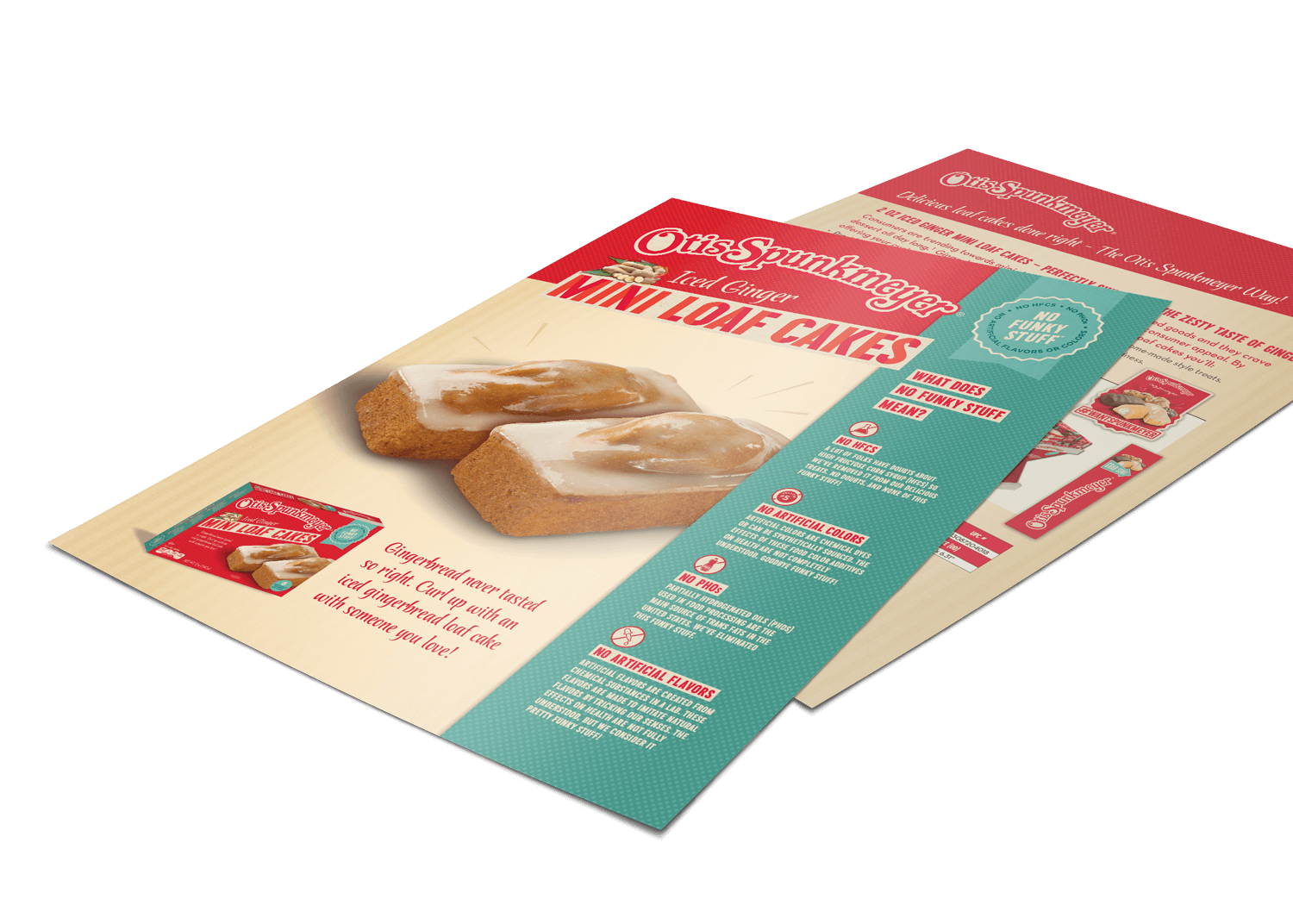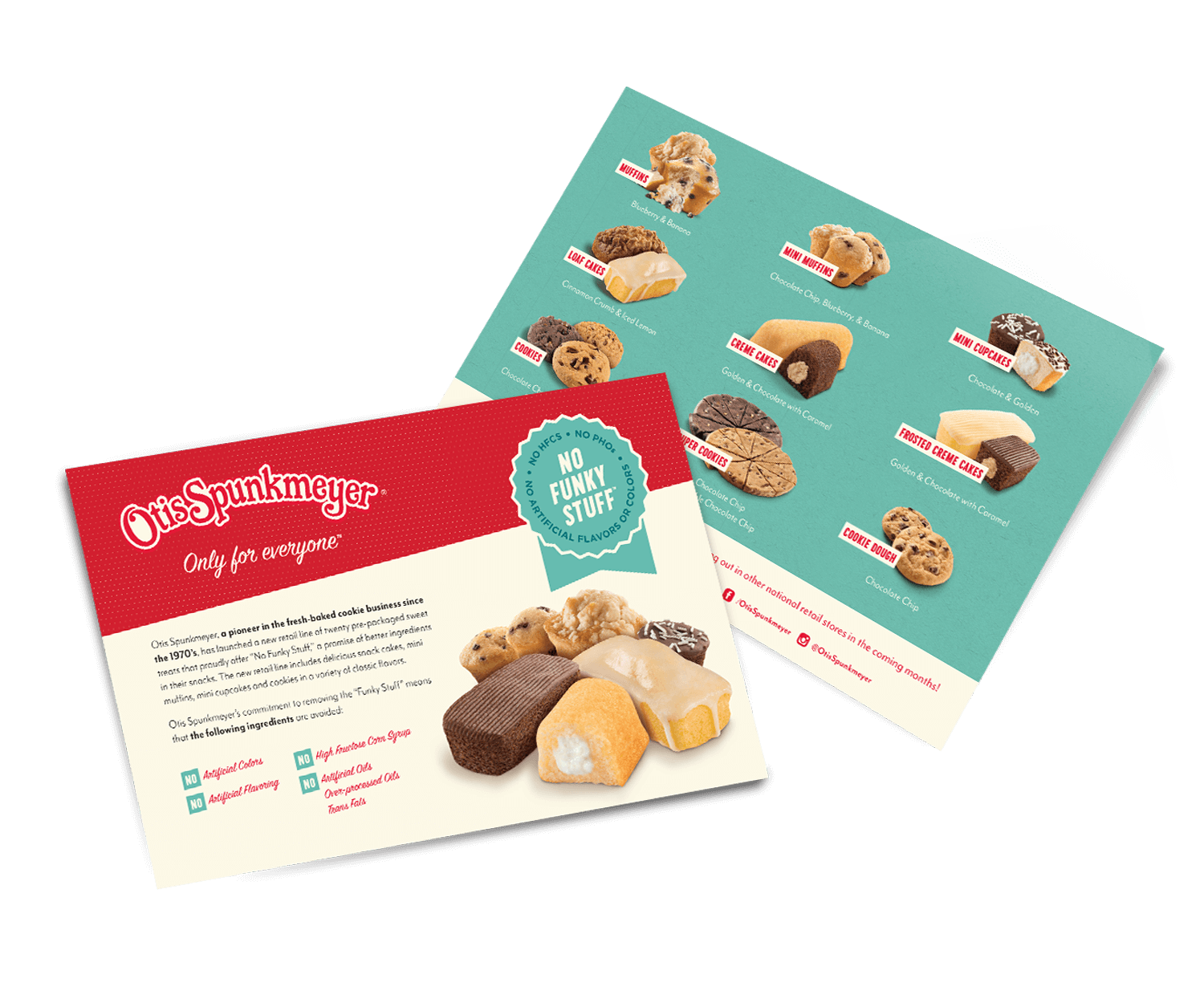 Point of purchase
P-O-P materials for retail promotions.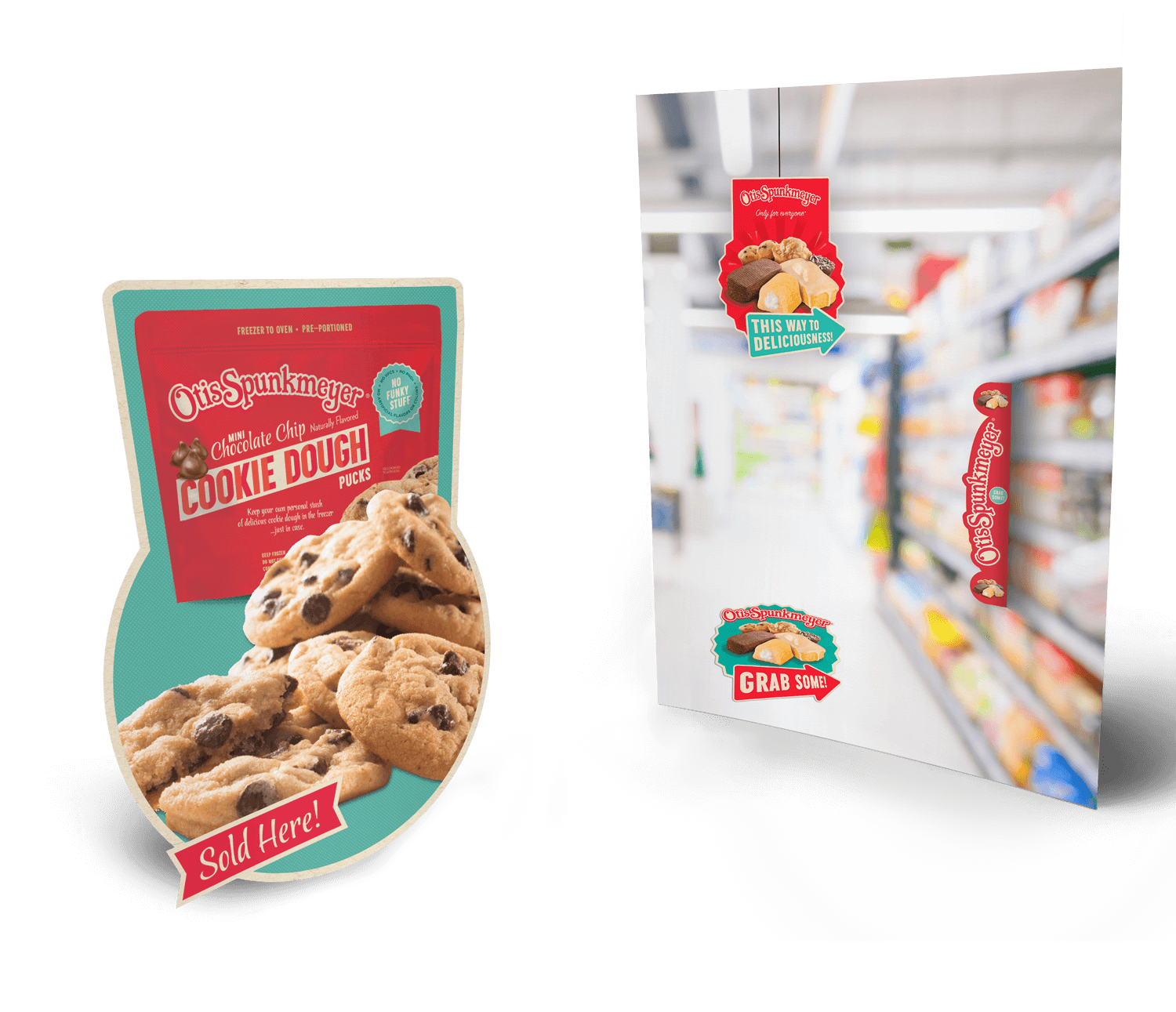 40th Anniversary Game Design
We applied the Otis Spunkmeyer branding to a licensed monopoly game…and voila! Otis-Opoly!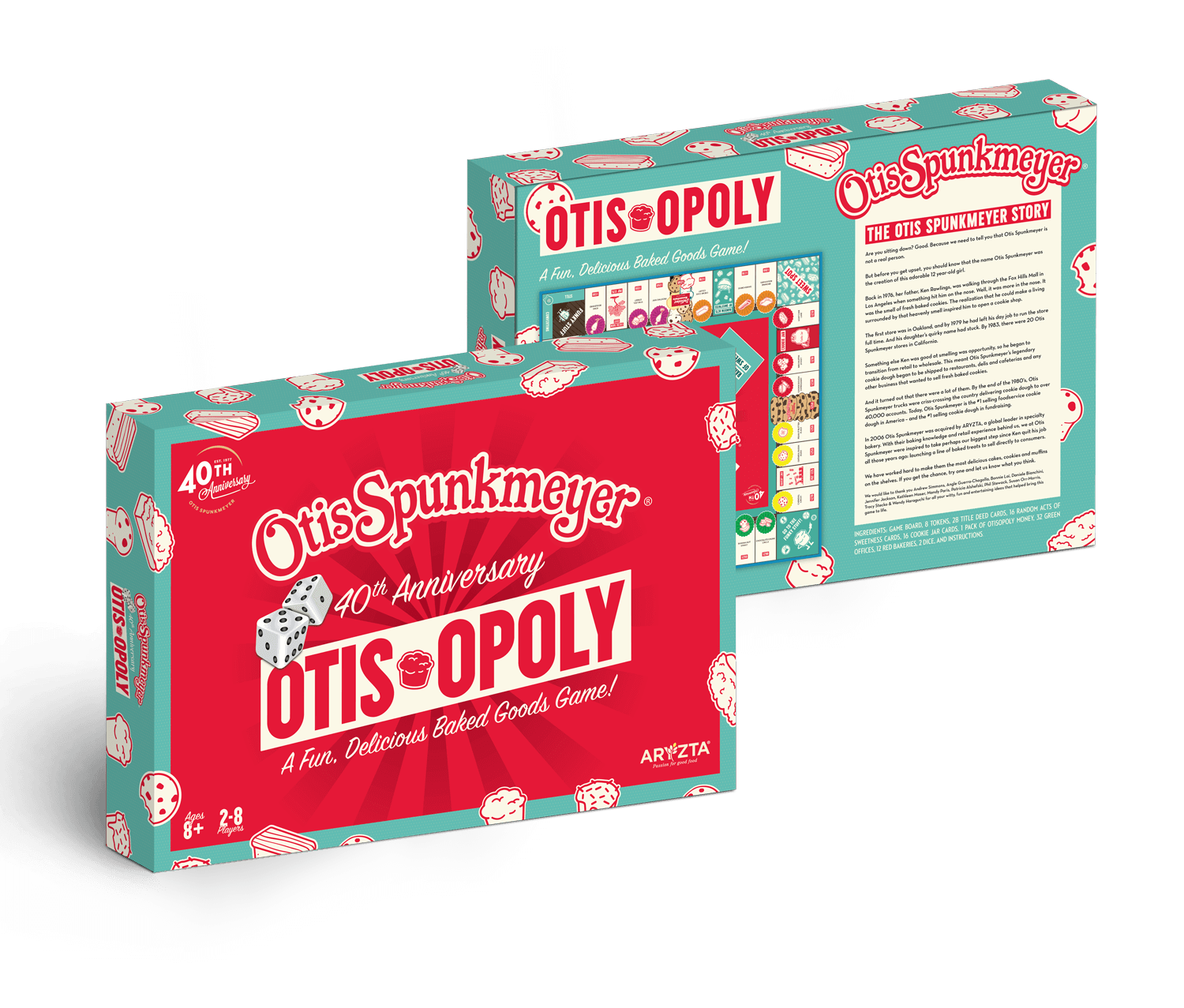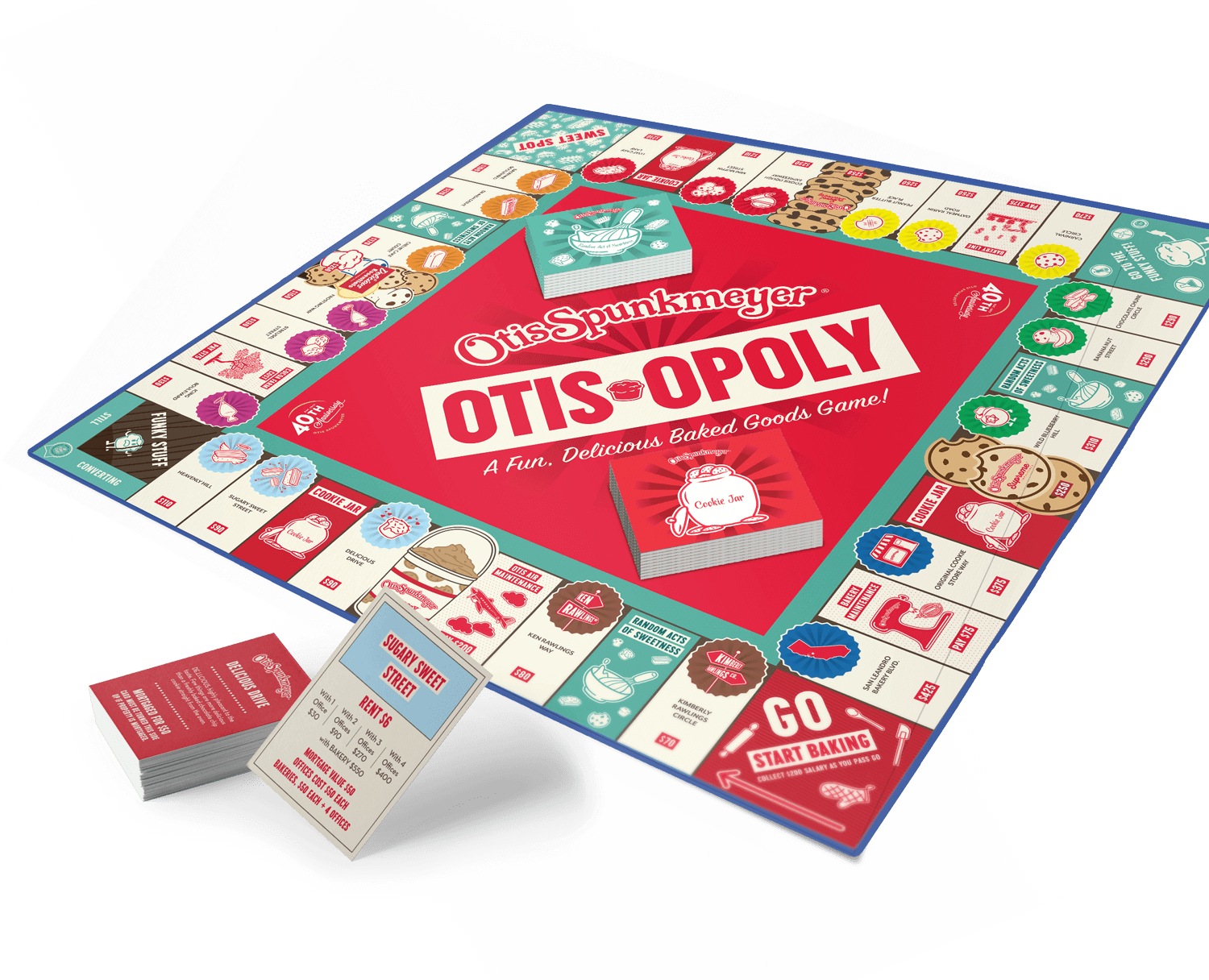 Cause Marketing No Kid Hungry
Marketing support and limited time offer packaging to support the No Kid Hungry campaign.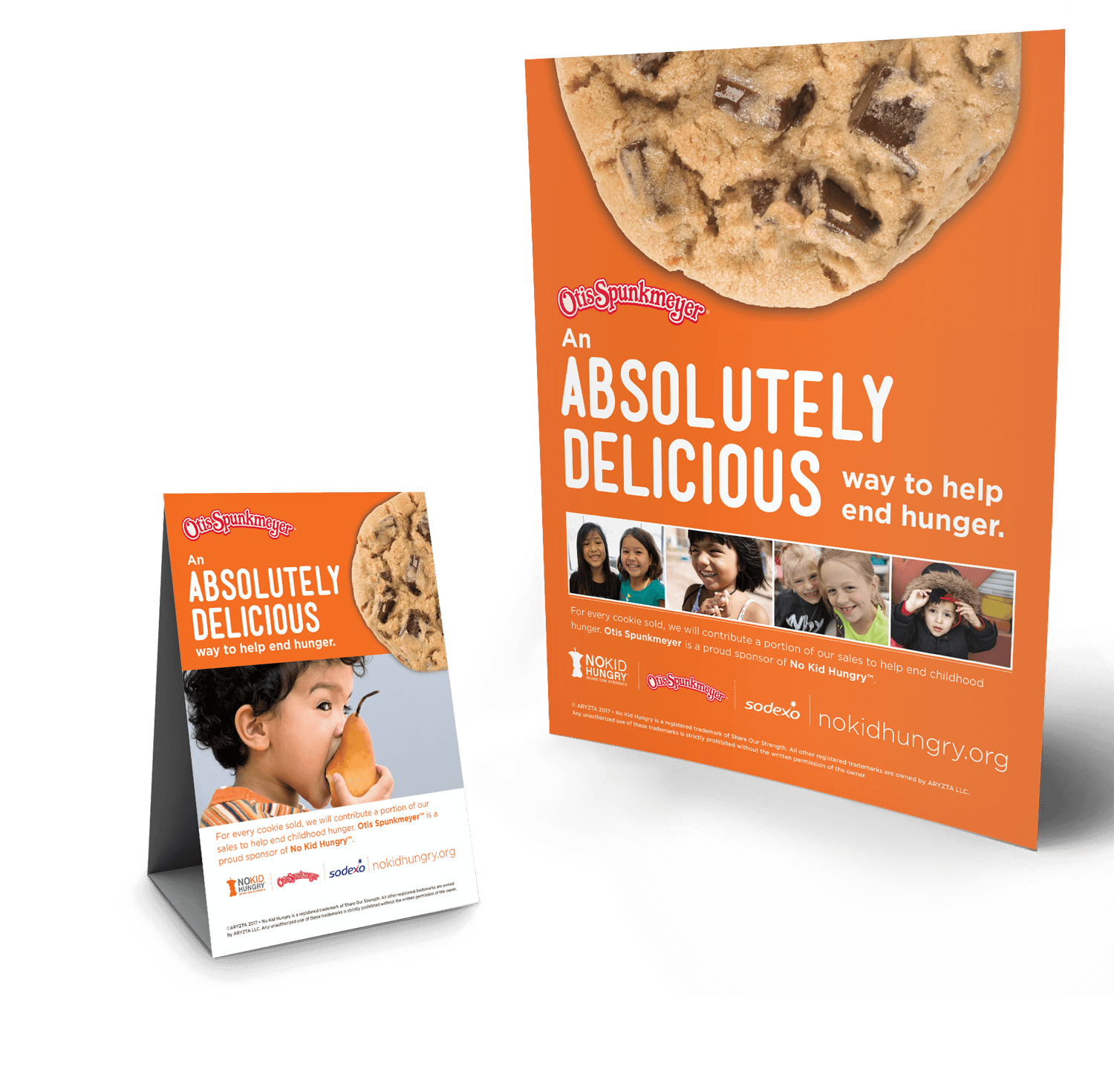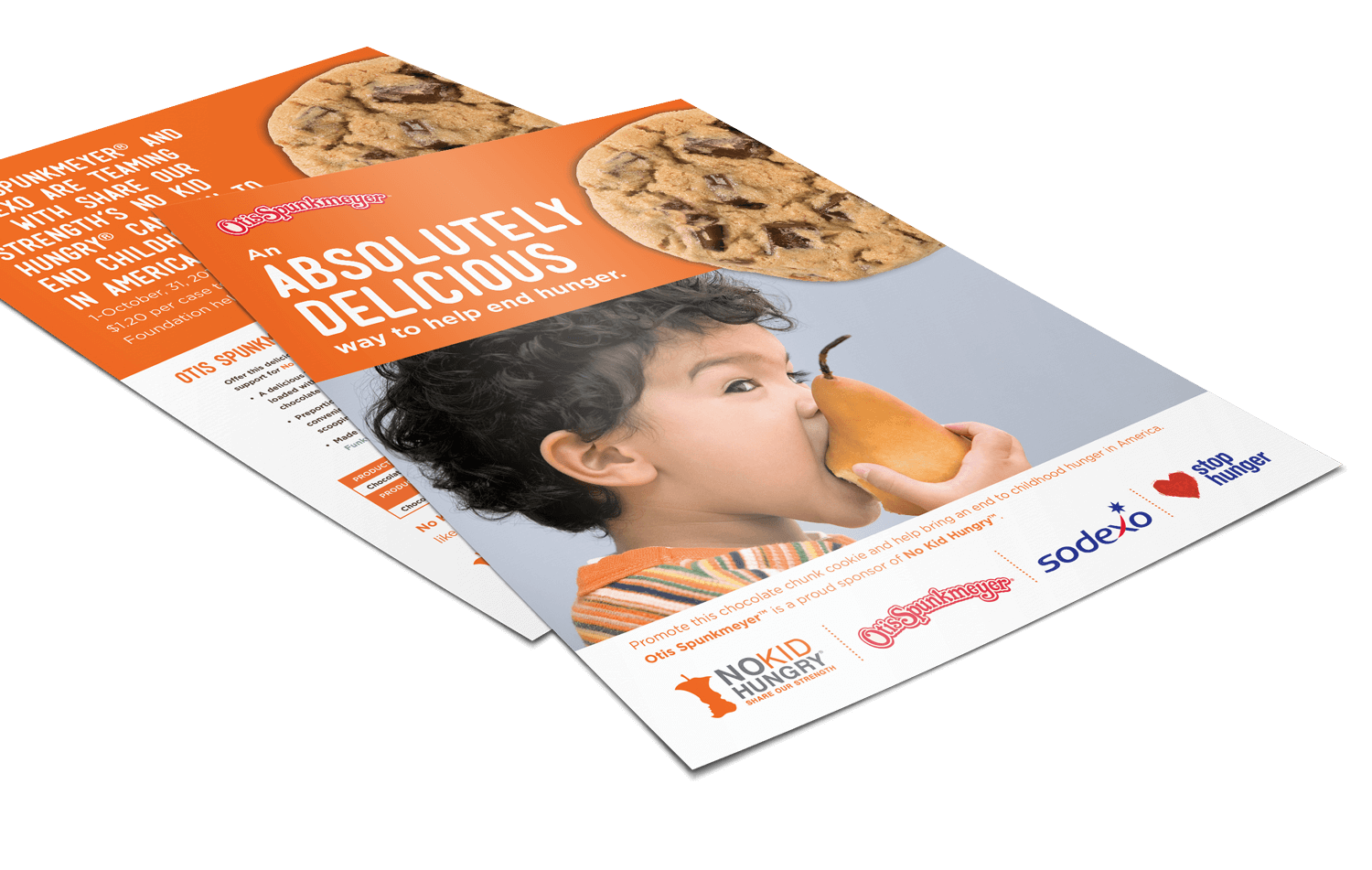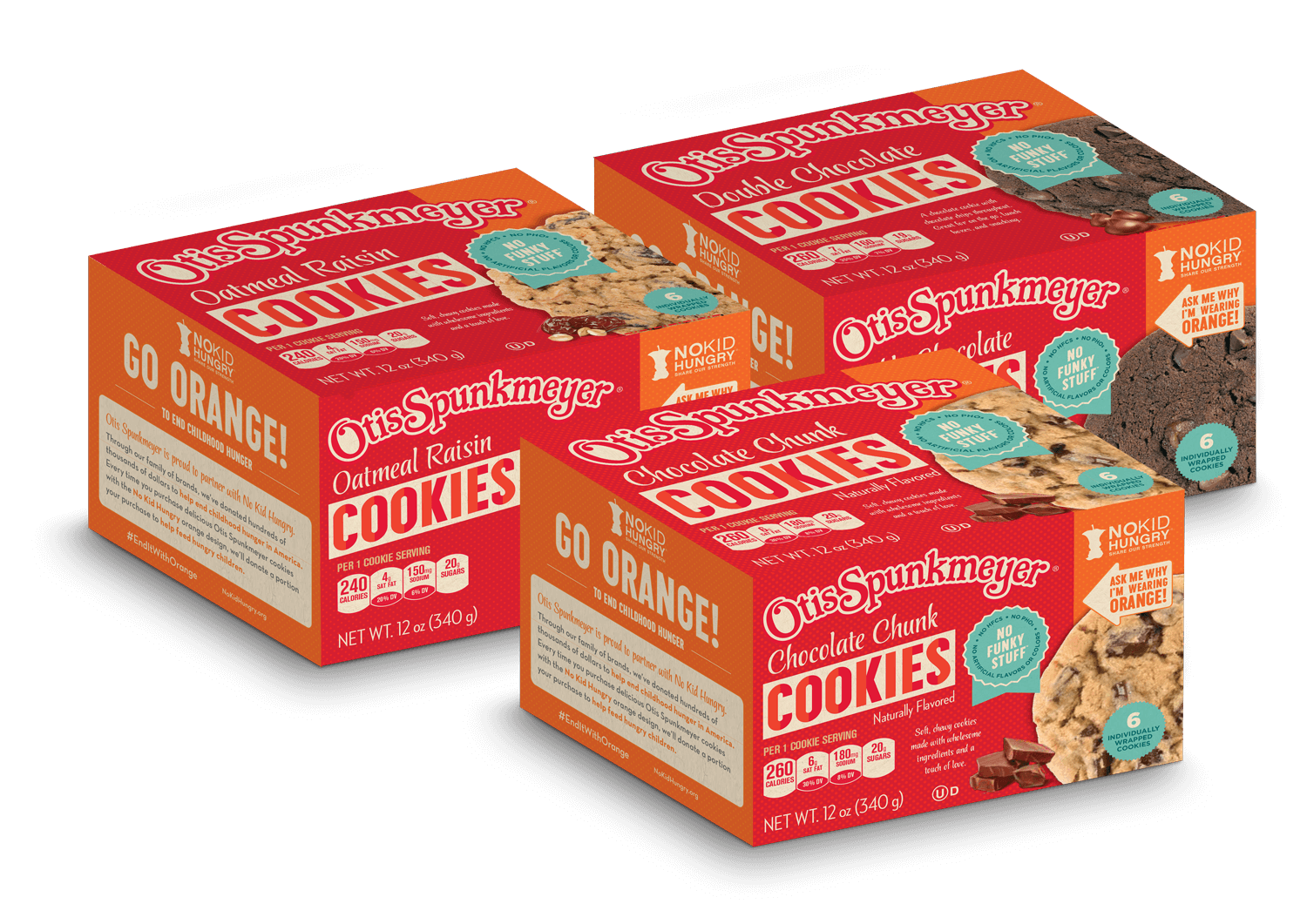 Retail Snack Foods Launch