We started working with Cooper's Hawk when they had one restaurant. This great company is now a nationally recognized restaurant brand. The wine and wine concept is excellent and the food is even better. Along with a logo refresh and new branding elements, we created a number of catalogs and an eCommerce website to help move the product. We worked with the original marketing team to develop the new brand standards and the graphics that would help them evolve. Looks like it worked.
Wine and Product Catalog
We provided product photography, design and production.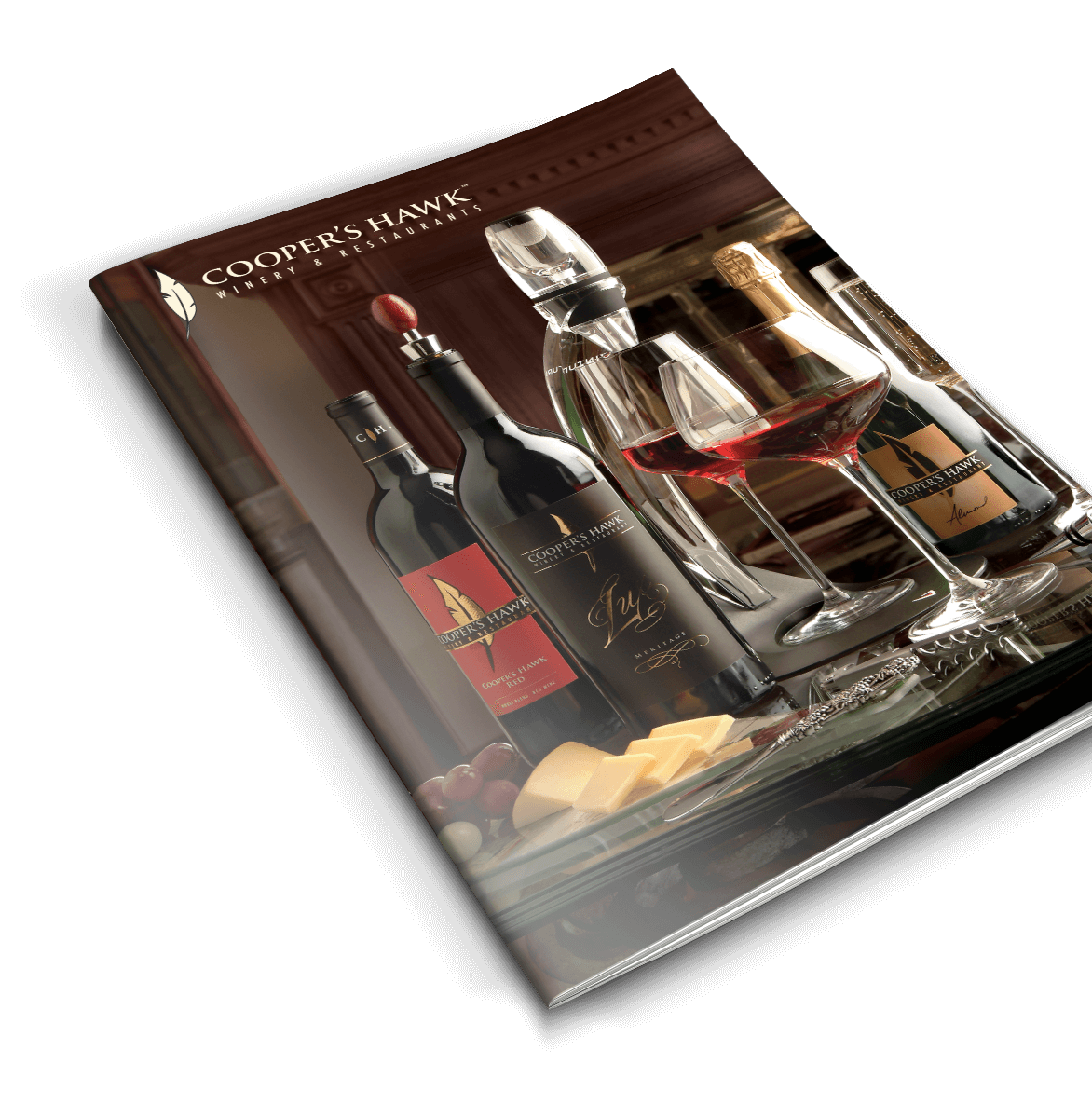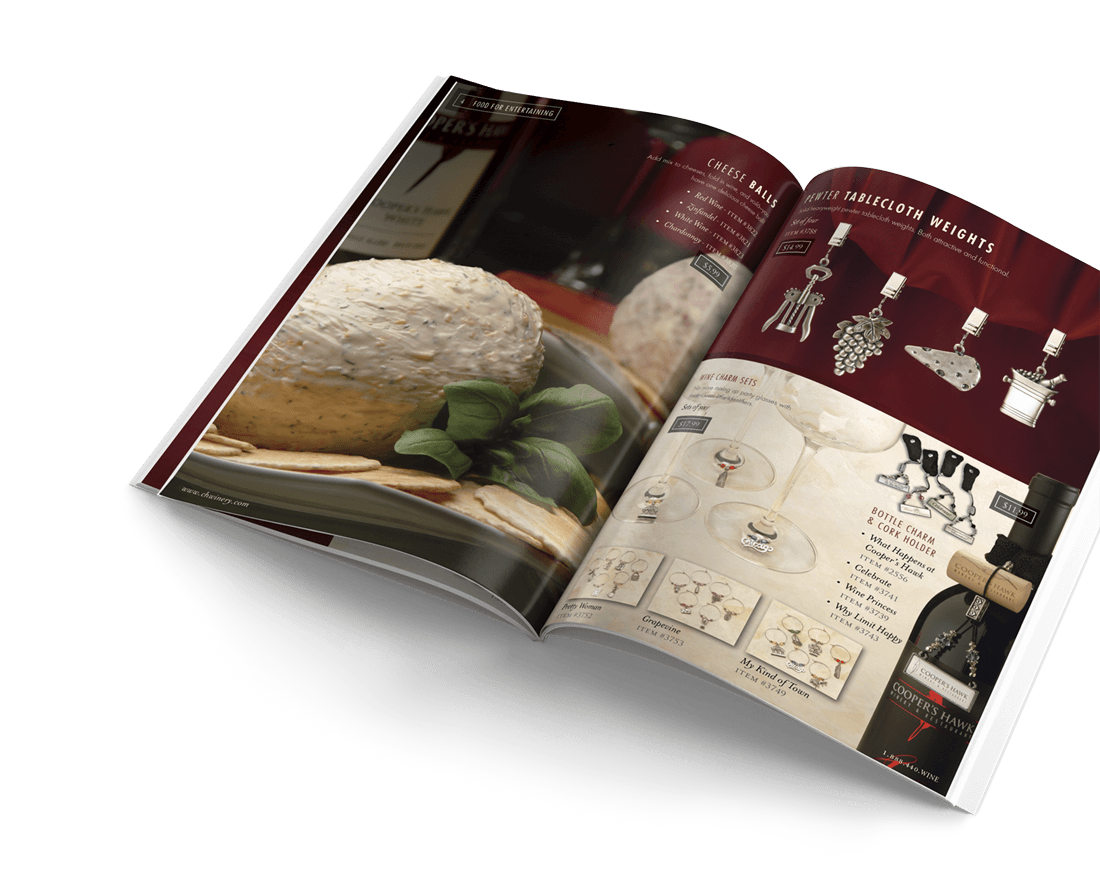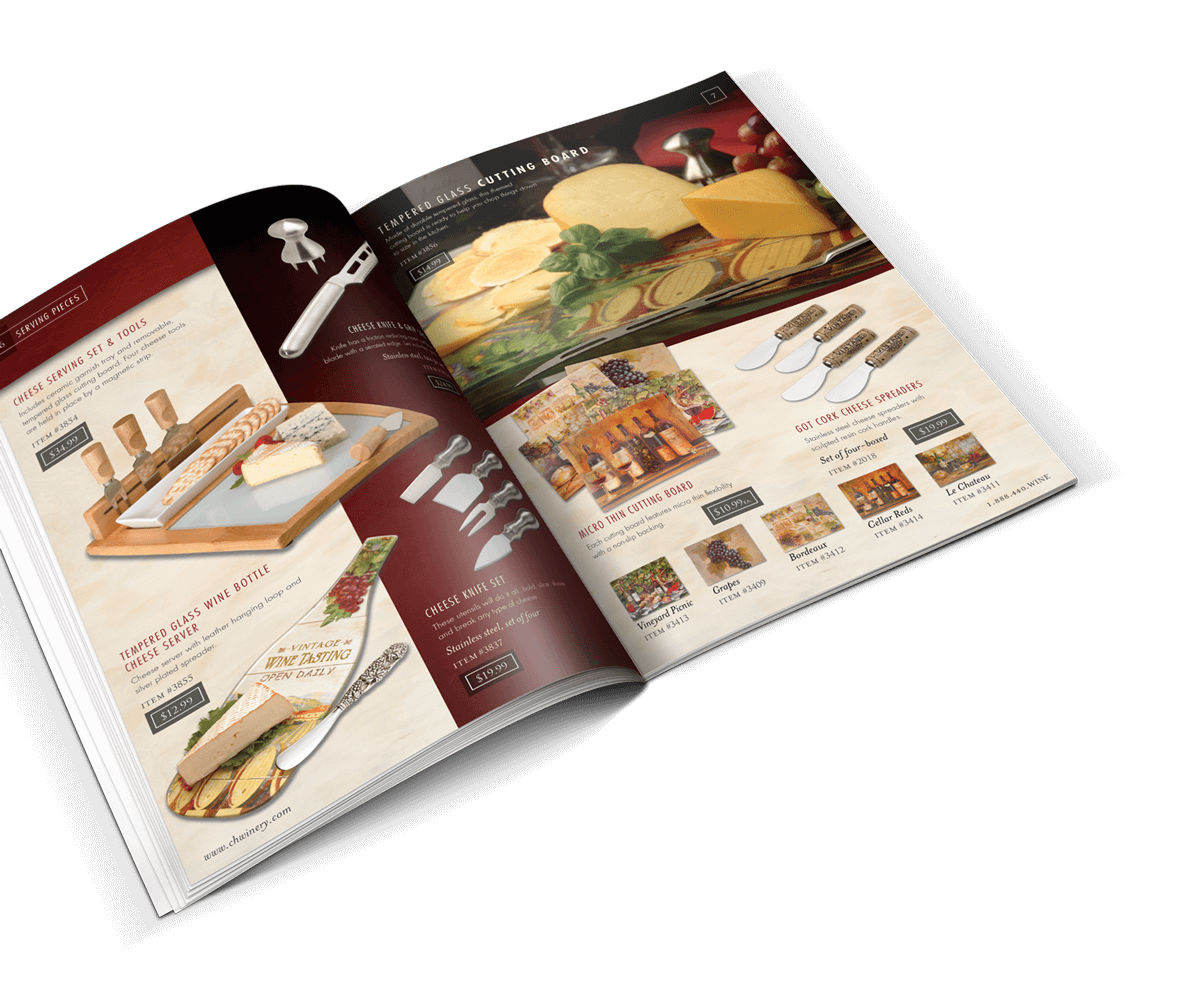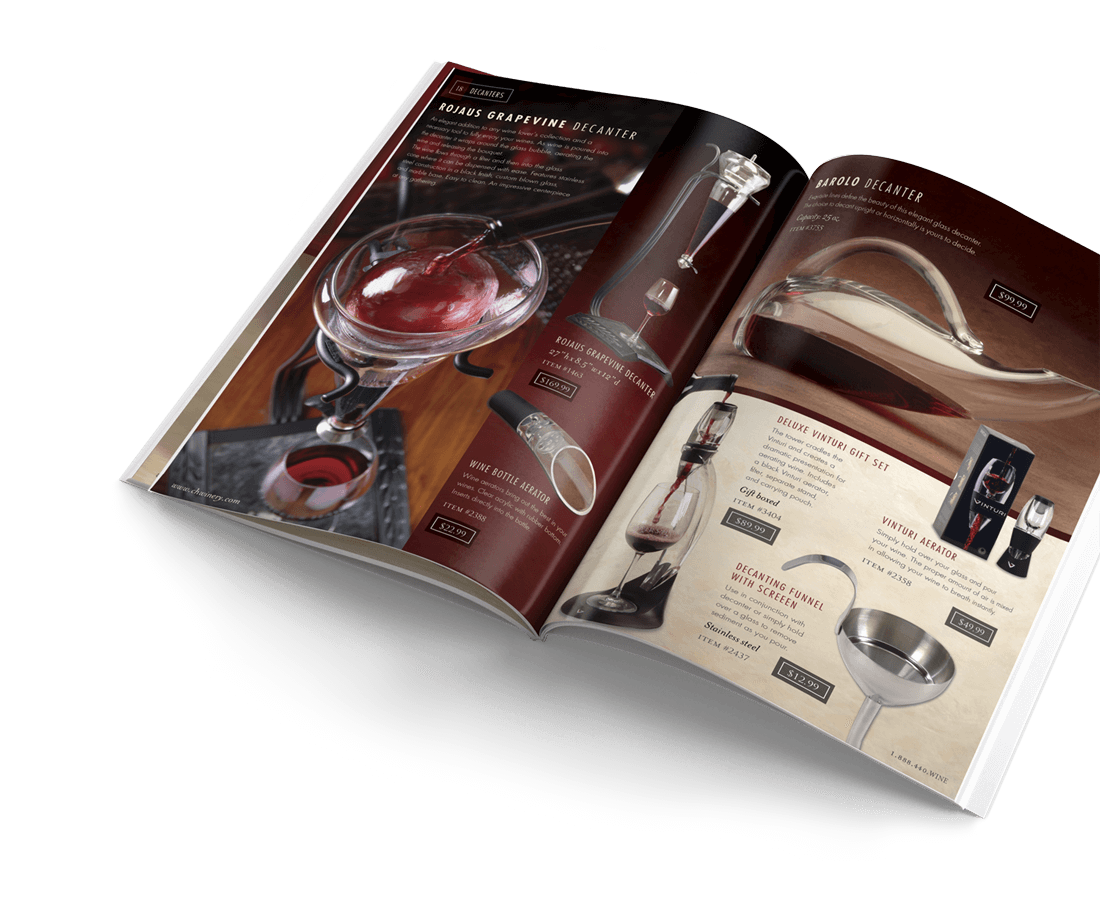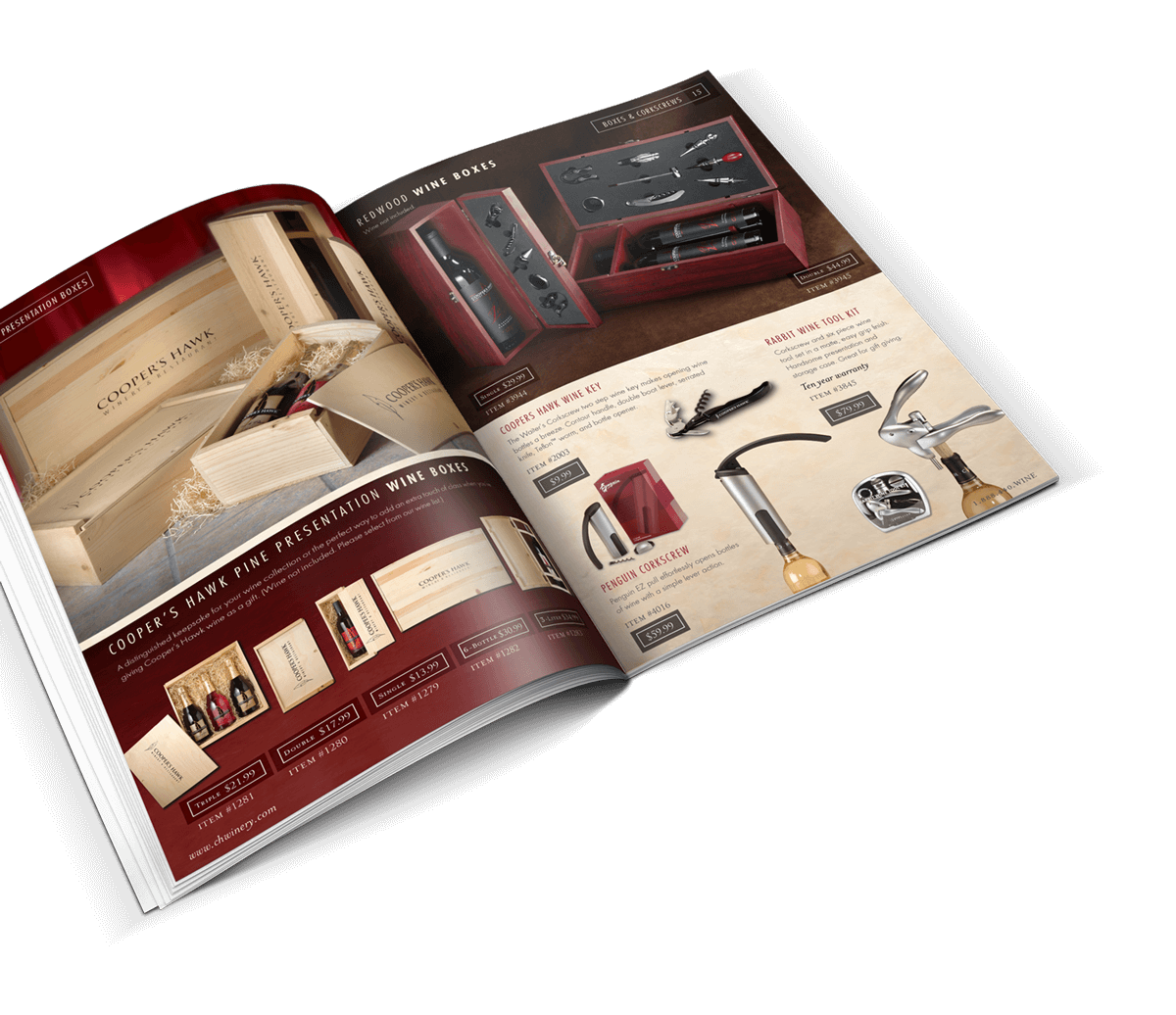 Location and Product Photography
Architectural interiors, studio photography, food photography and both print and web support.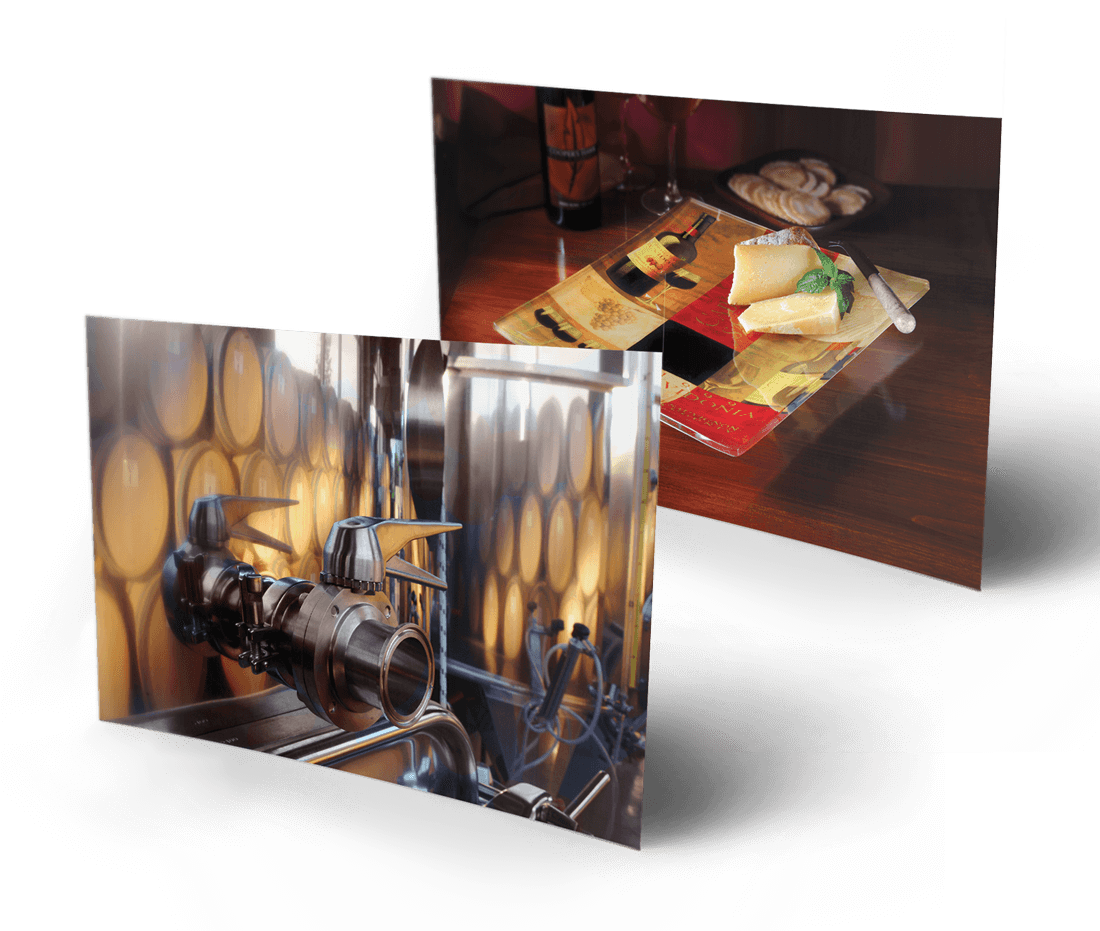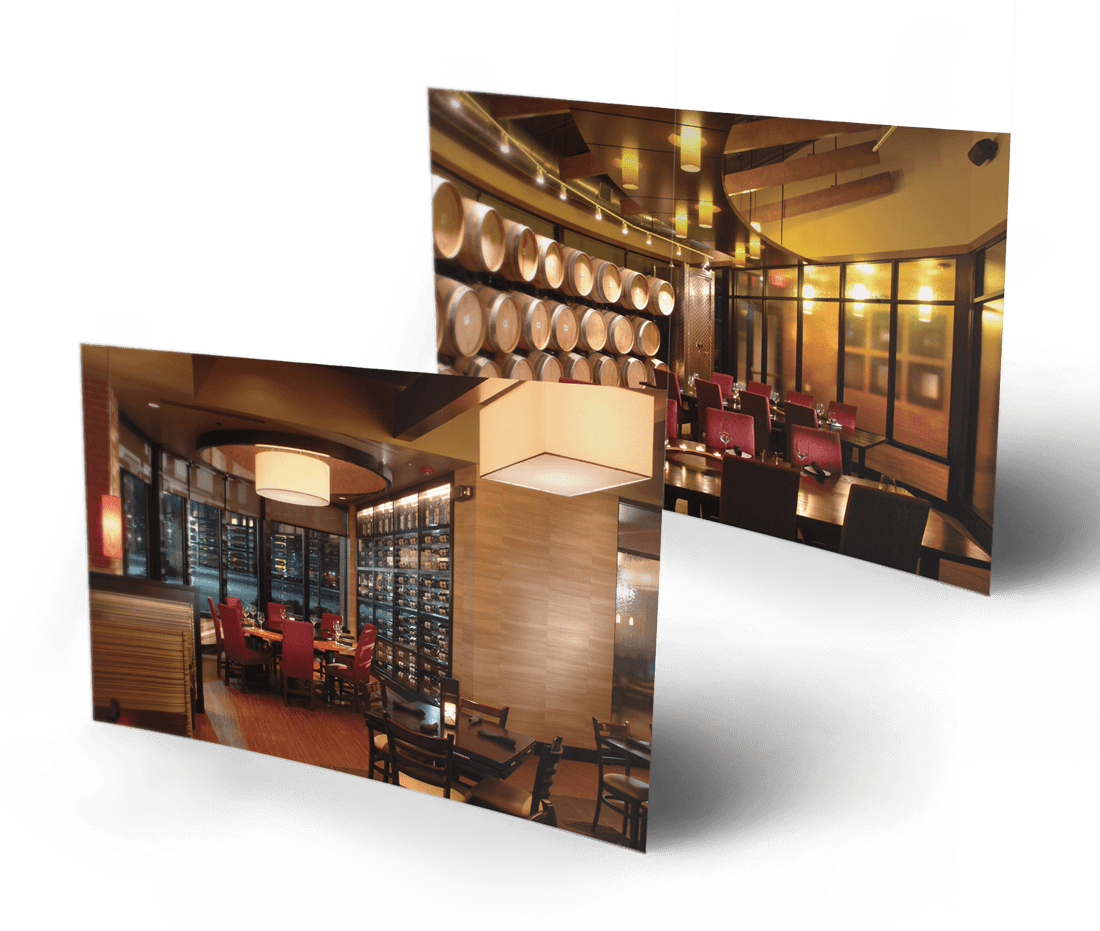 Promotions and B2B Brochure
Special promotions and a business-to-business concept presentation to help fuel growth. The concept piece was delivered with a bottle of wine. We provided photography, design and production services.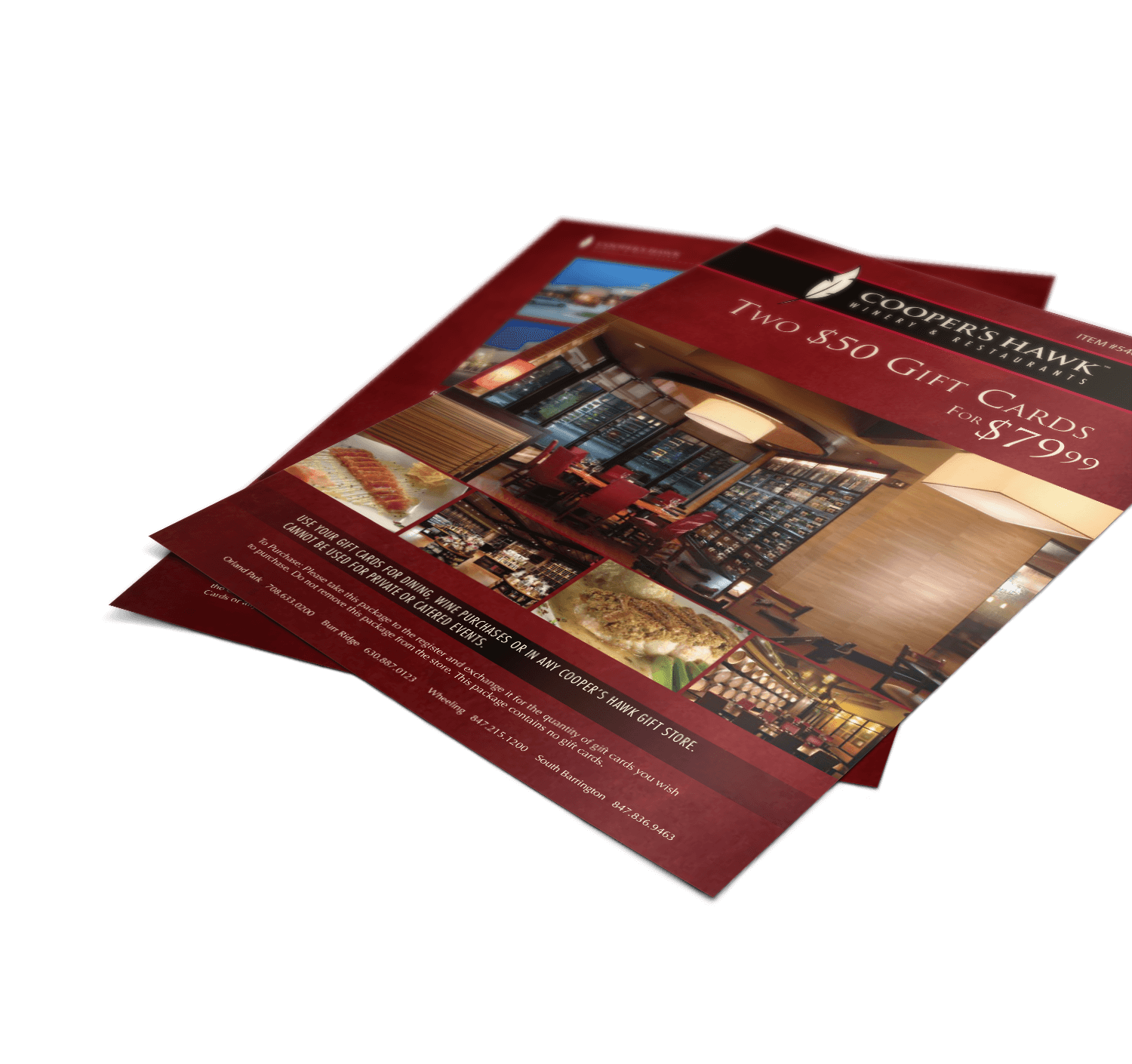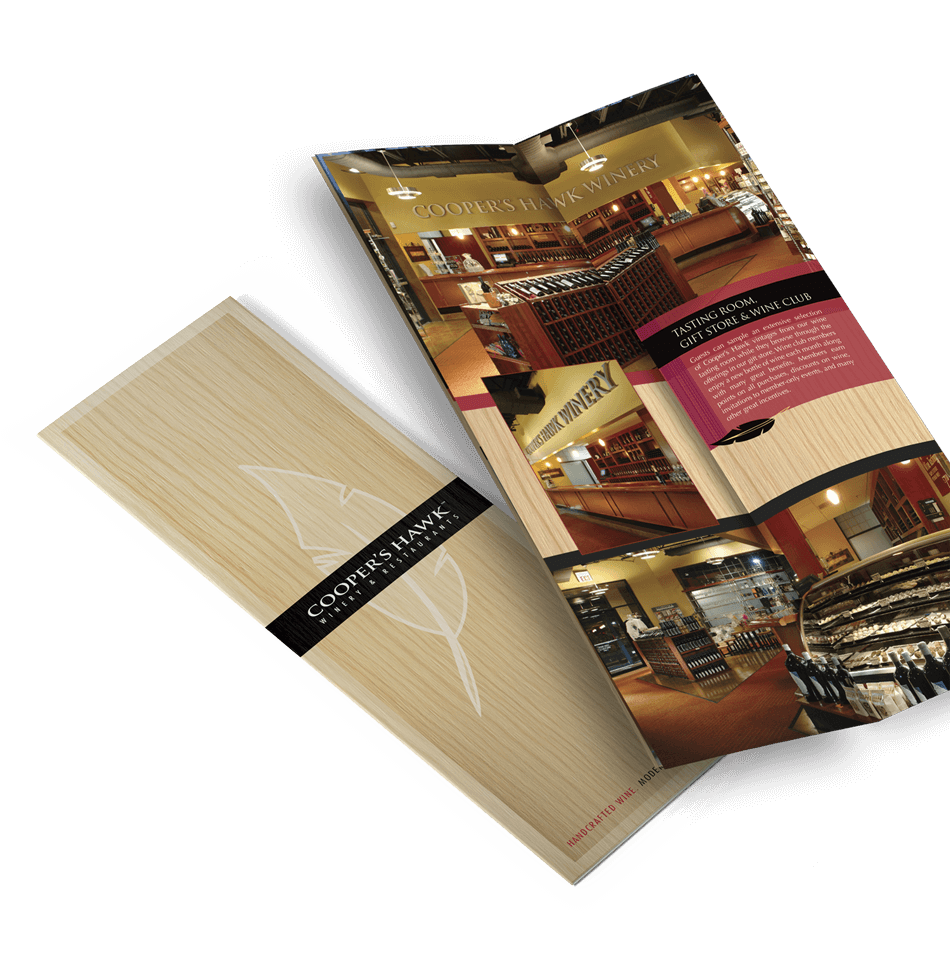 Menu Design and Club Brochures
We designed new menus and multiple collateral pieces used to promote their award-winning wines and wine-of-the-month club.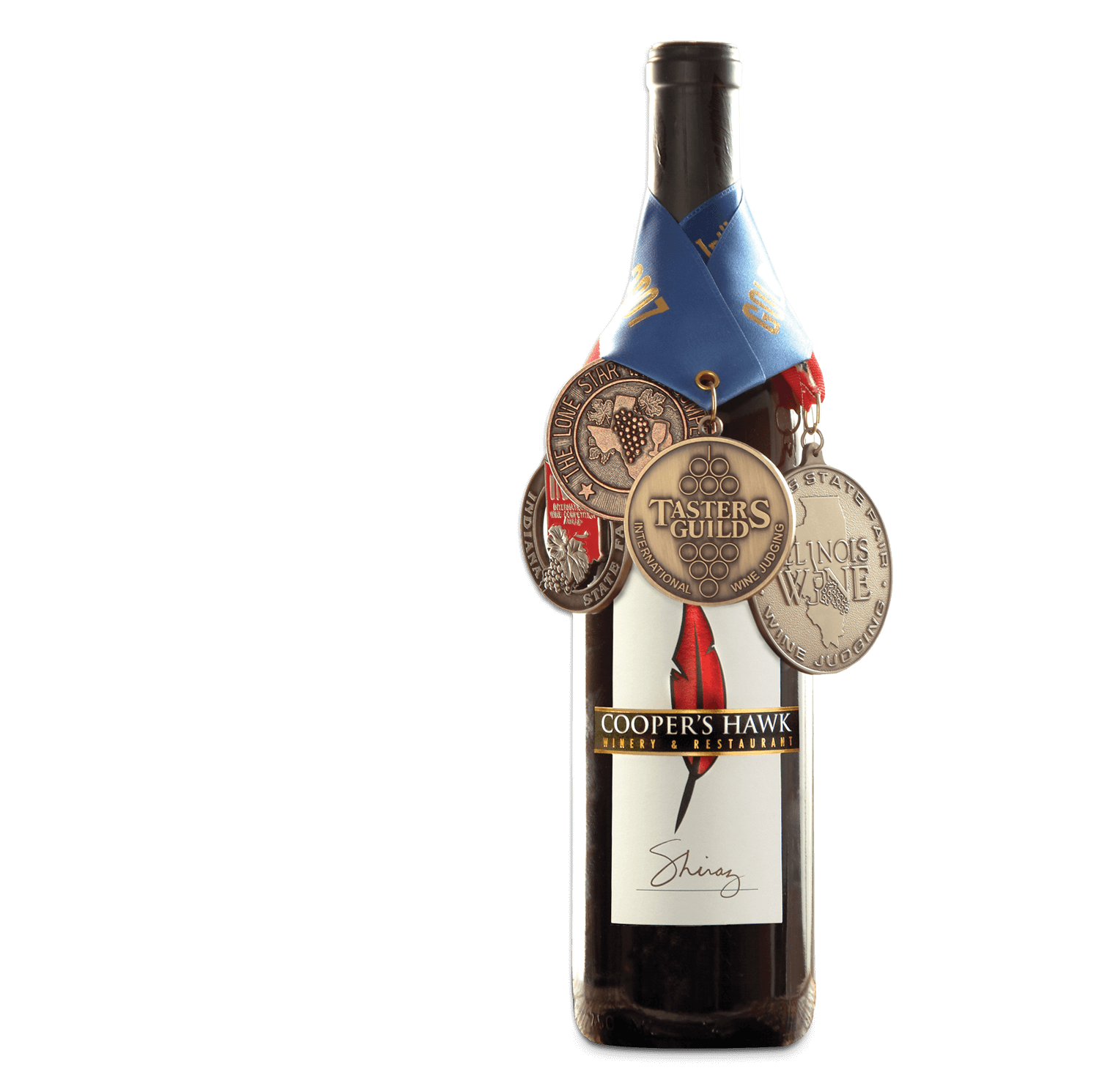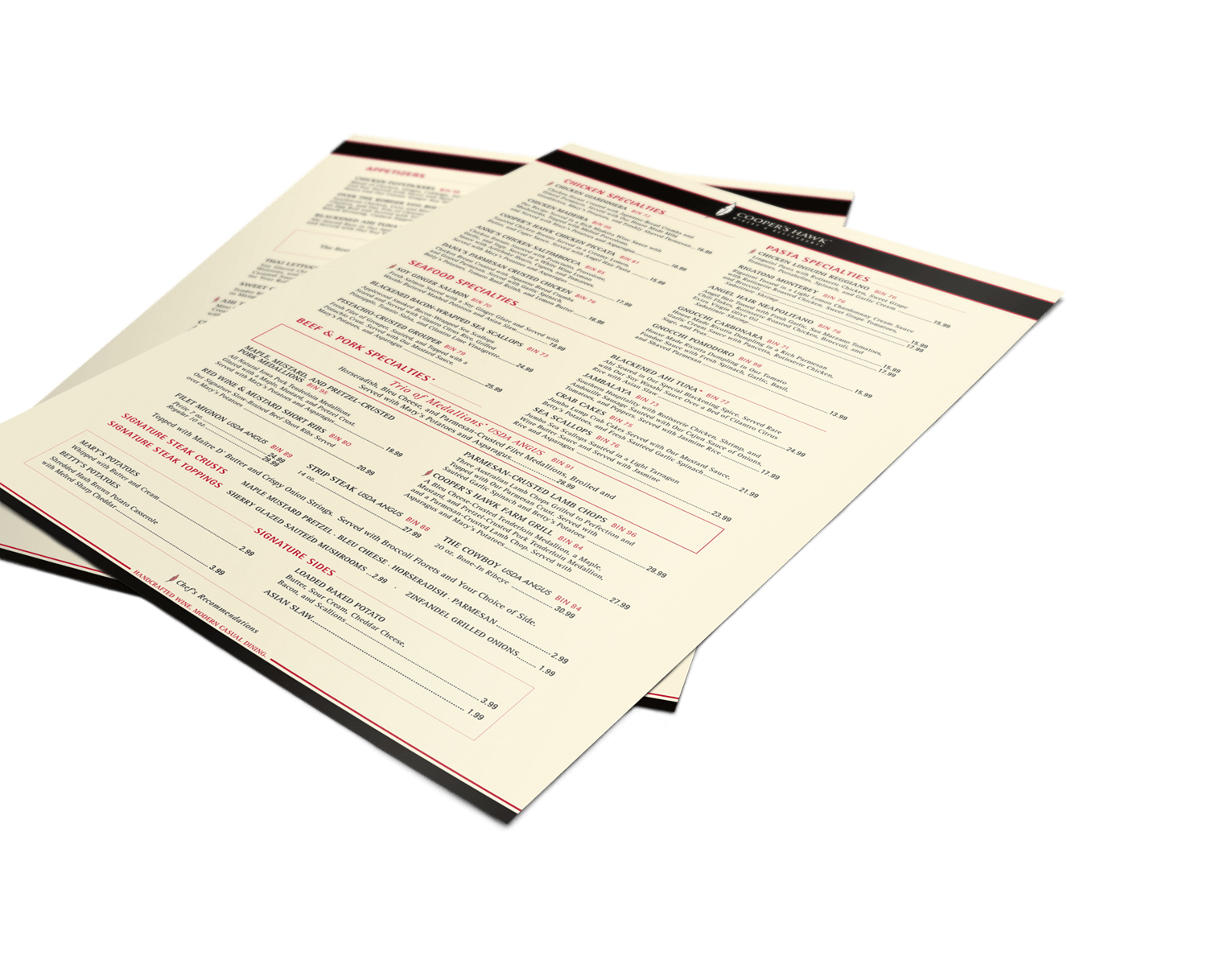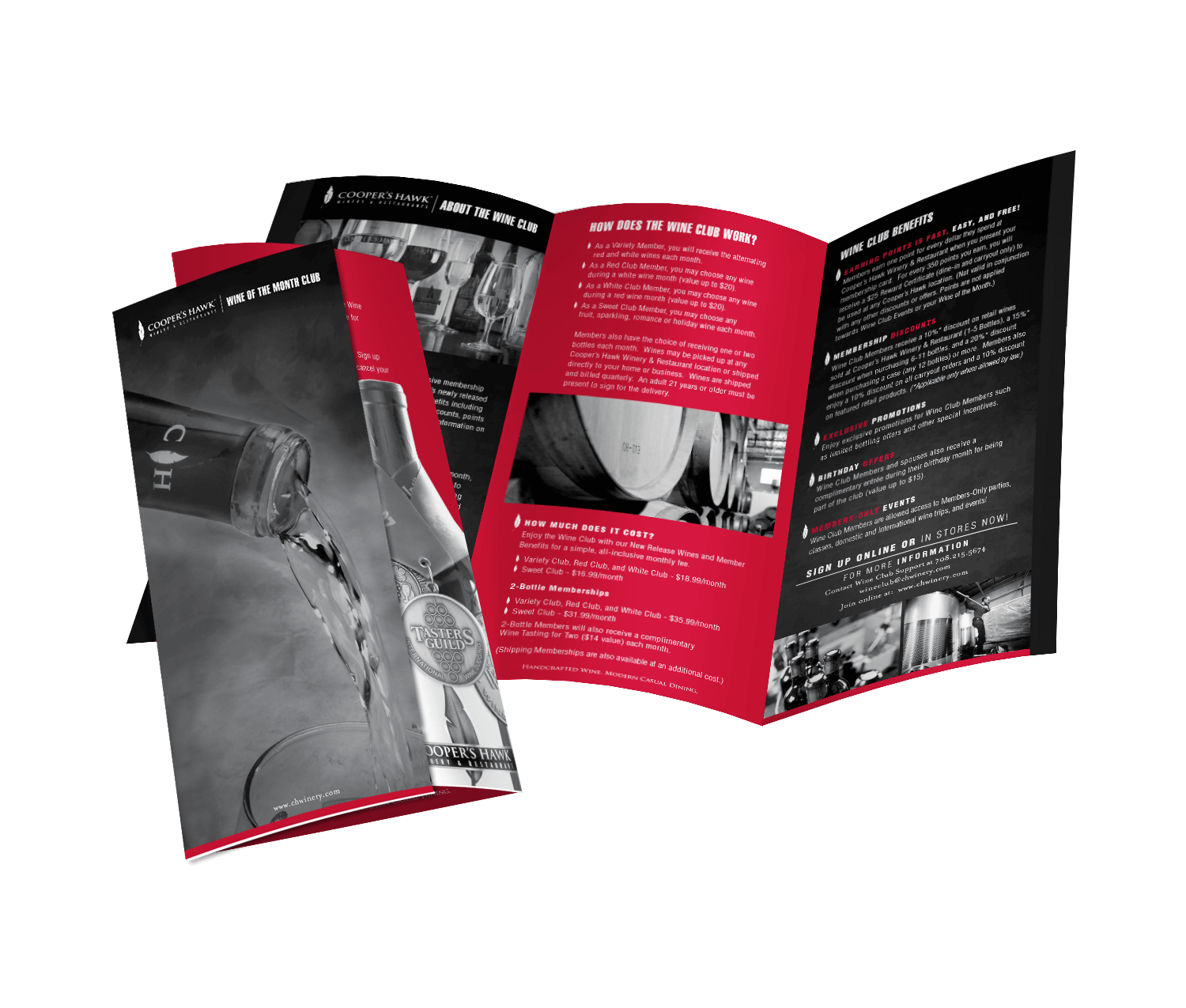 Cooper's Hawk