bQuiz helps students prepare for the SAT and ACT as well as a variety of other college prep tests. Our task was to design this website to be fun and engaging and to prepare the supporting sales collateral. We used stock photography for everything. Programming was handled in-house.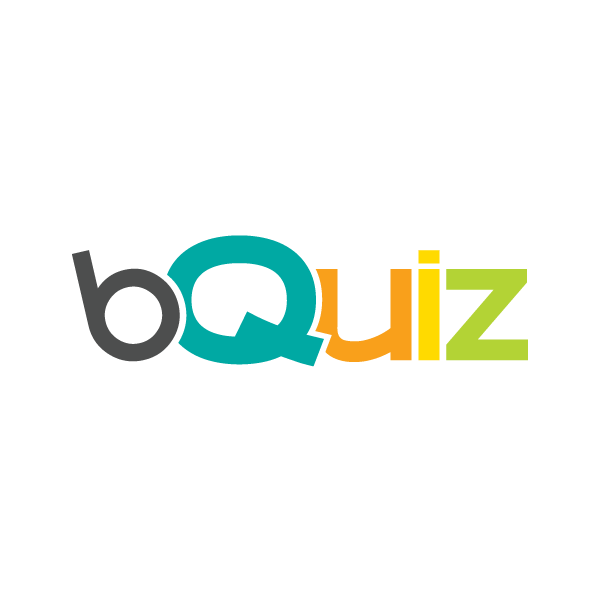 Logo design
Make it engaging. Make it fun. Make it professional. The logo became the driver of the website design.
Website Design
The design had to land somewhere between "kid-like" and "teacher-friendly" since it is marketed to both audiences. The color pallette from the logo drove the web design.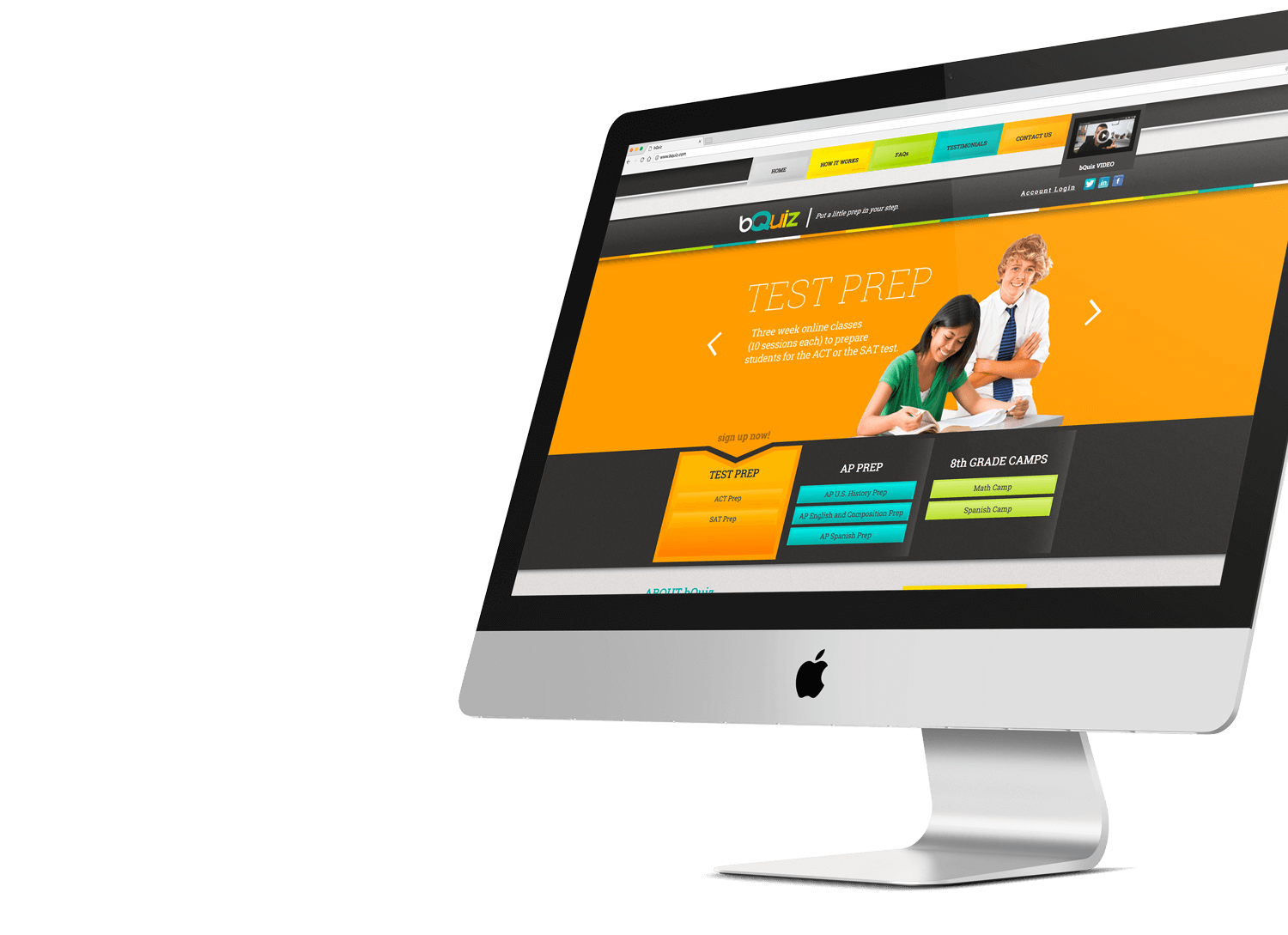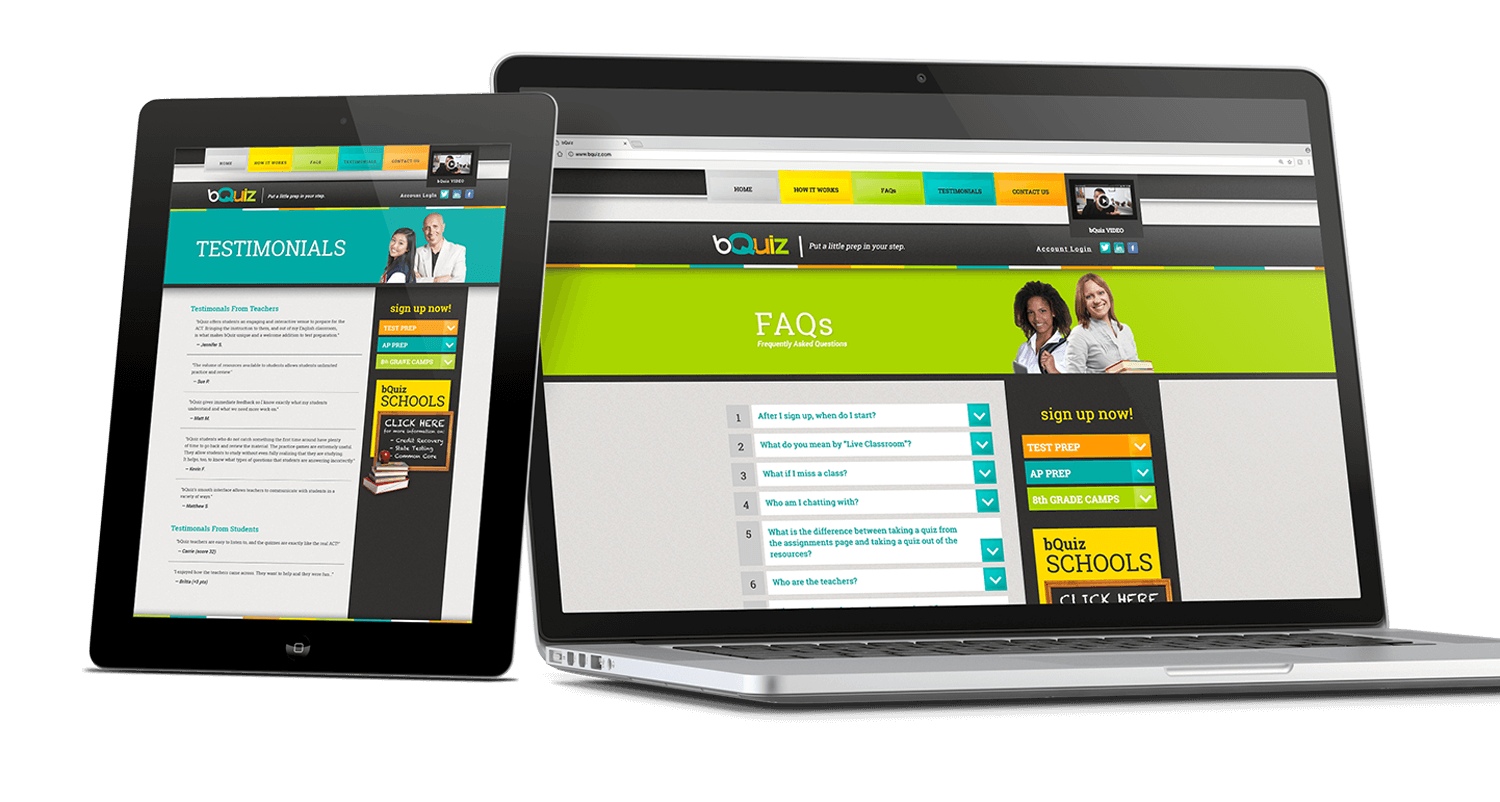 Sales Collateral
A series of print pieces were developed to support the product launch.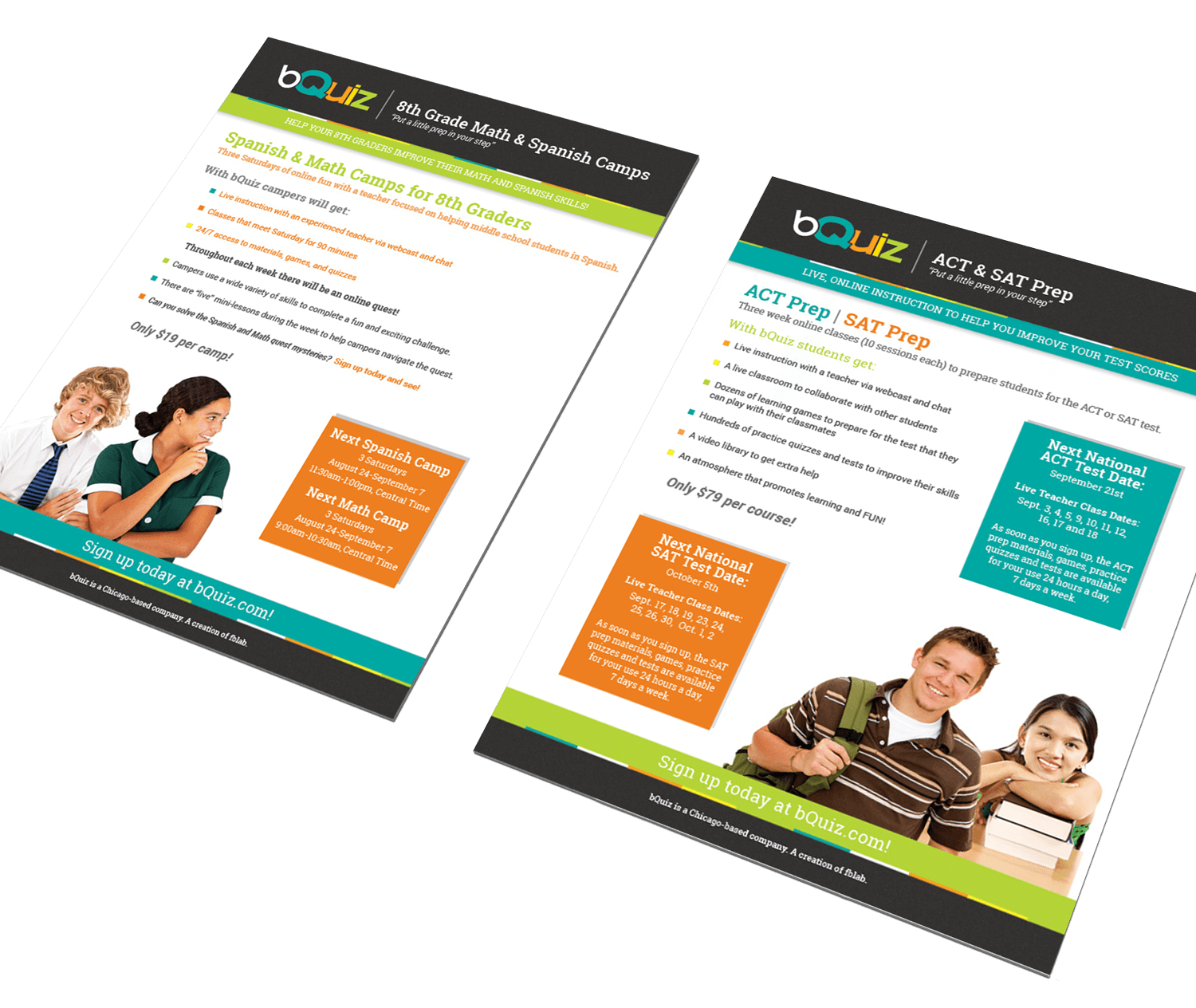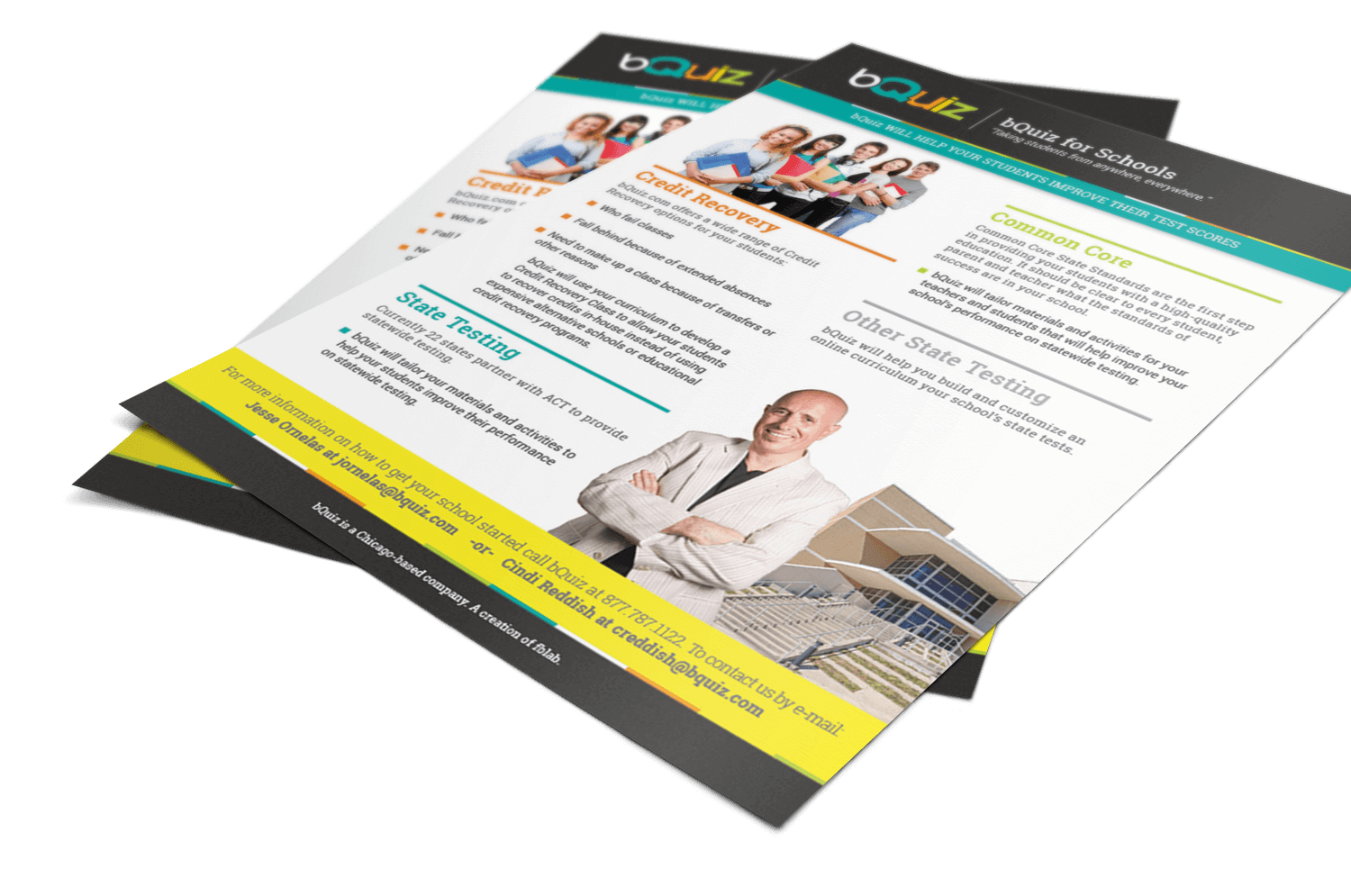 Website Design v2
Sometimes simple is best.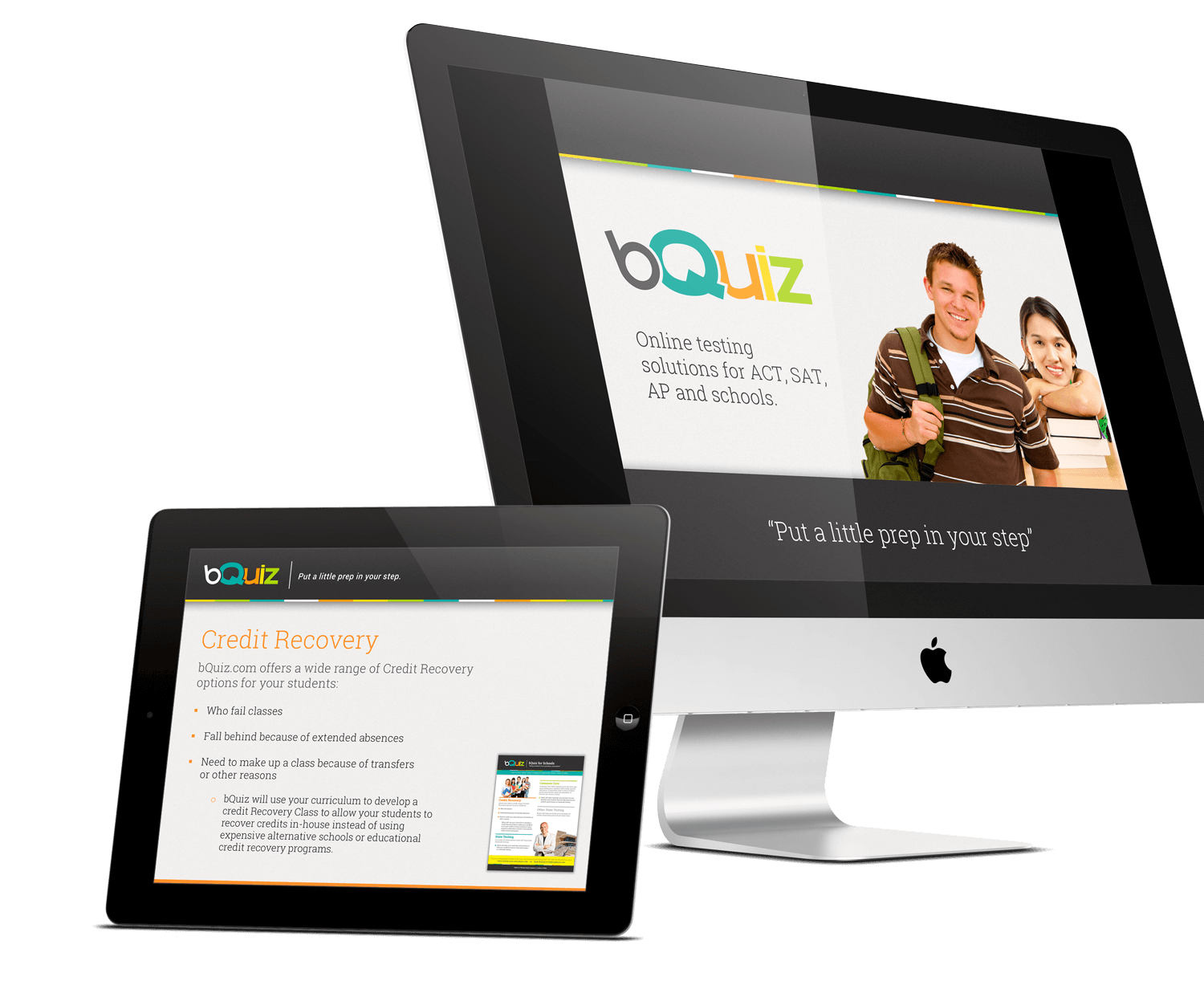 Education Testing Website