United Gasket company is a classic. They've been in the die cutting and fabricating business since 1940. We were tasked with updating their company logo (gently) and the logo of a newly acquired business. We also created and produced a portable trade show booth. Our services included design, production, and studio photography.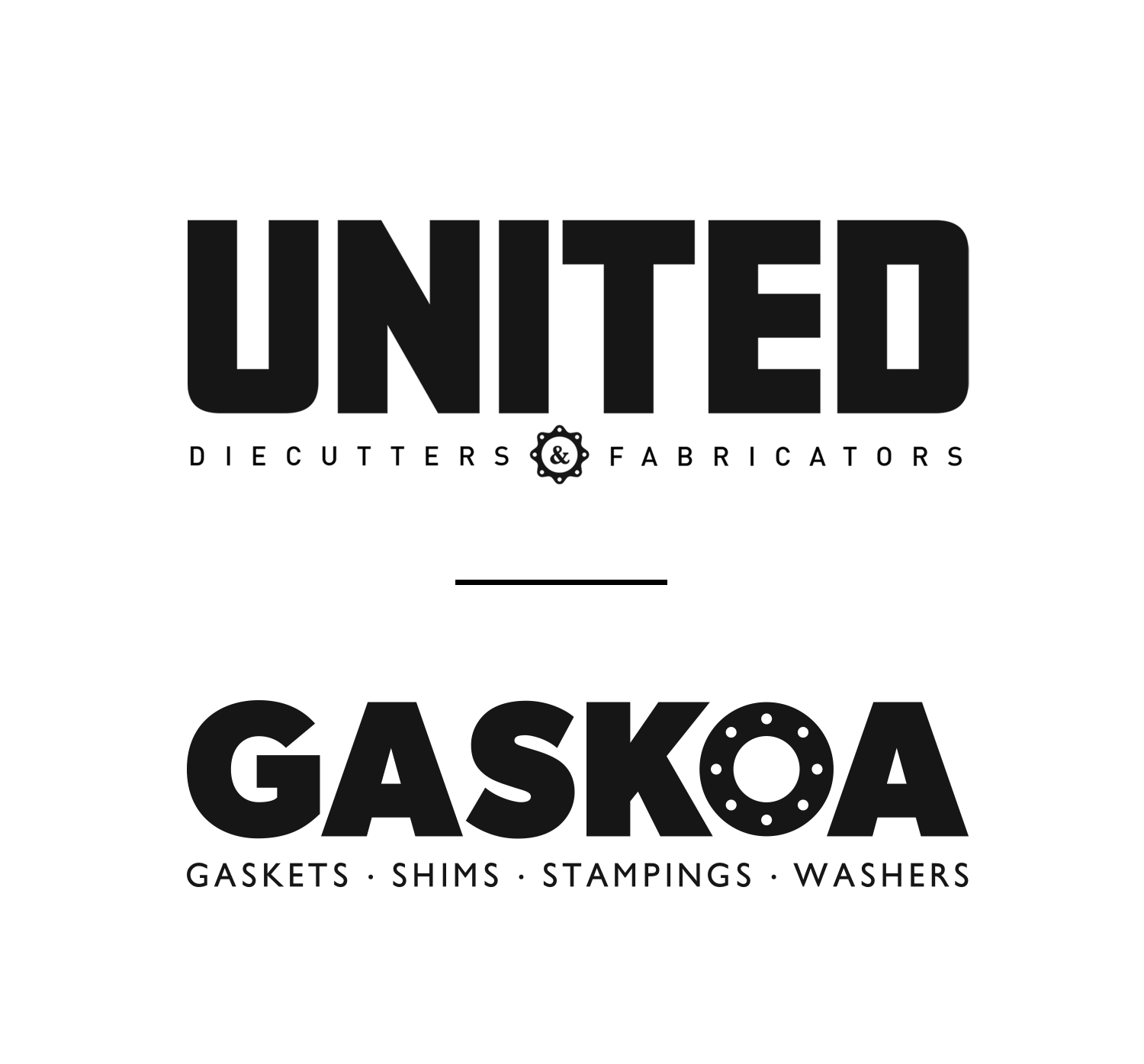 Logo designs
The United Gasket logo was made more contemporary. We used a strong font and strong design that created a transitional logo. The Gaskoa logo was designed to work side-by-side with the new United logo. 
Trade show booth design
The trade show booth had to be designed to work in a 10′ x 10′ space and be extremely easy to transport. Everything packs into one rolling case that can be checked as luggage.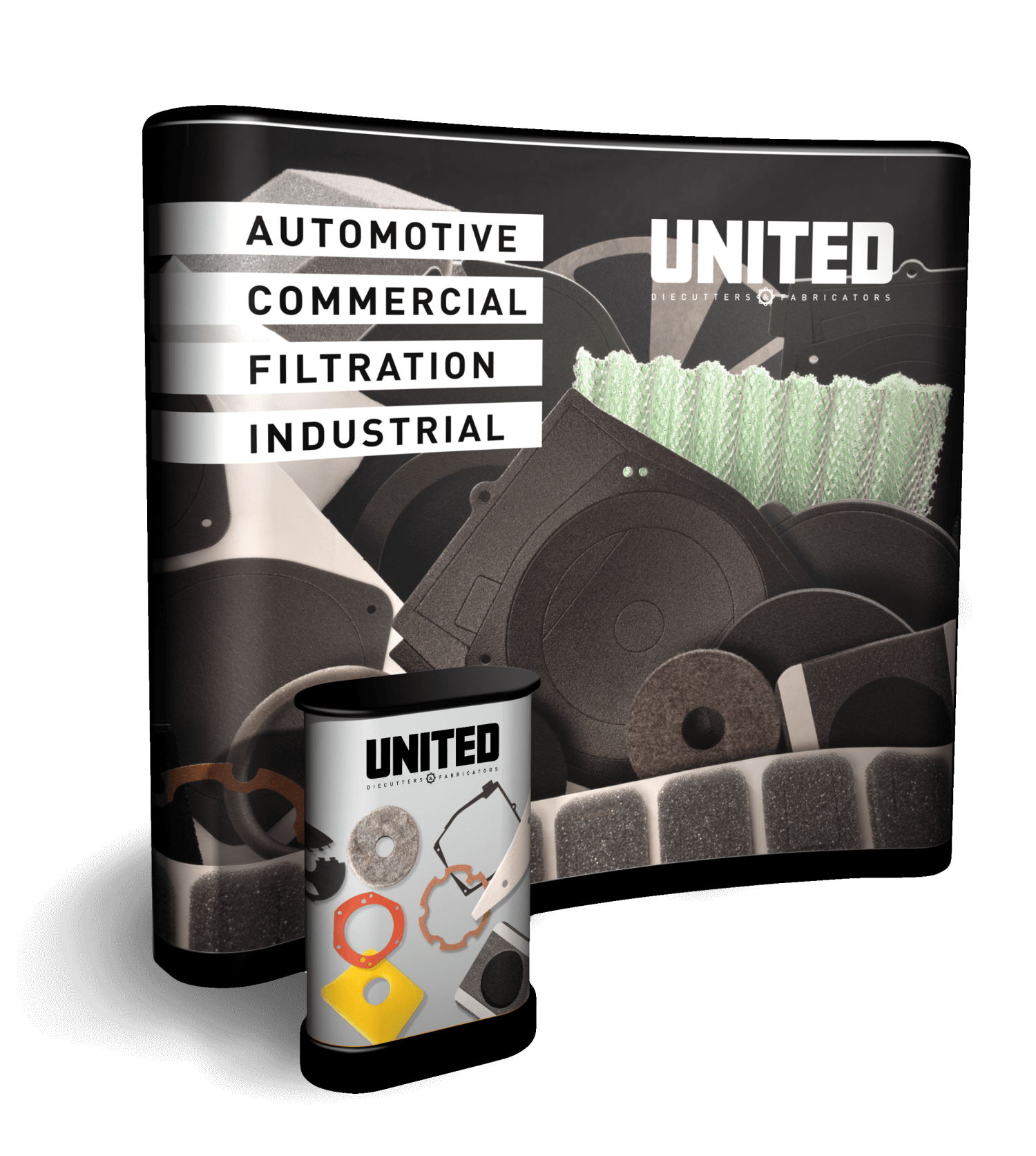 Product Photography
Images were made to represent three markets-automotive, filtration and industrial.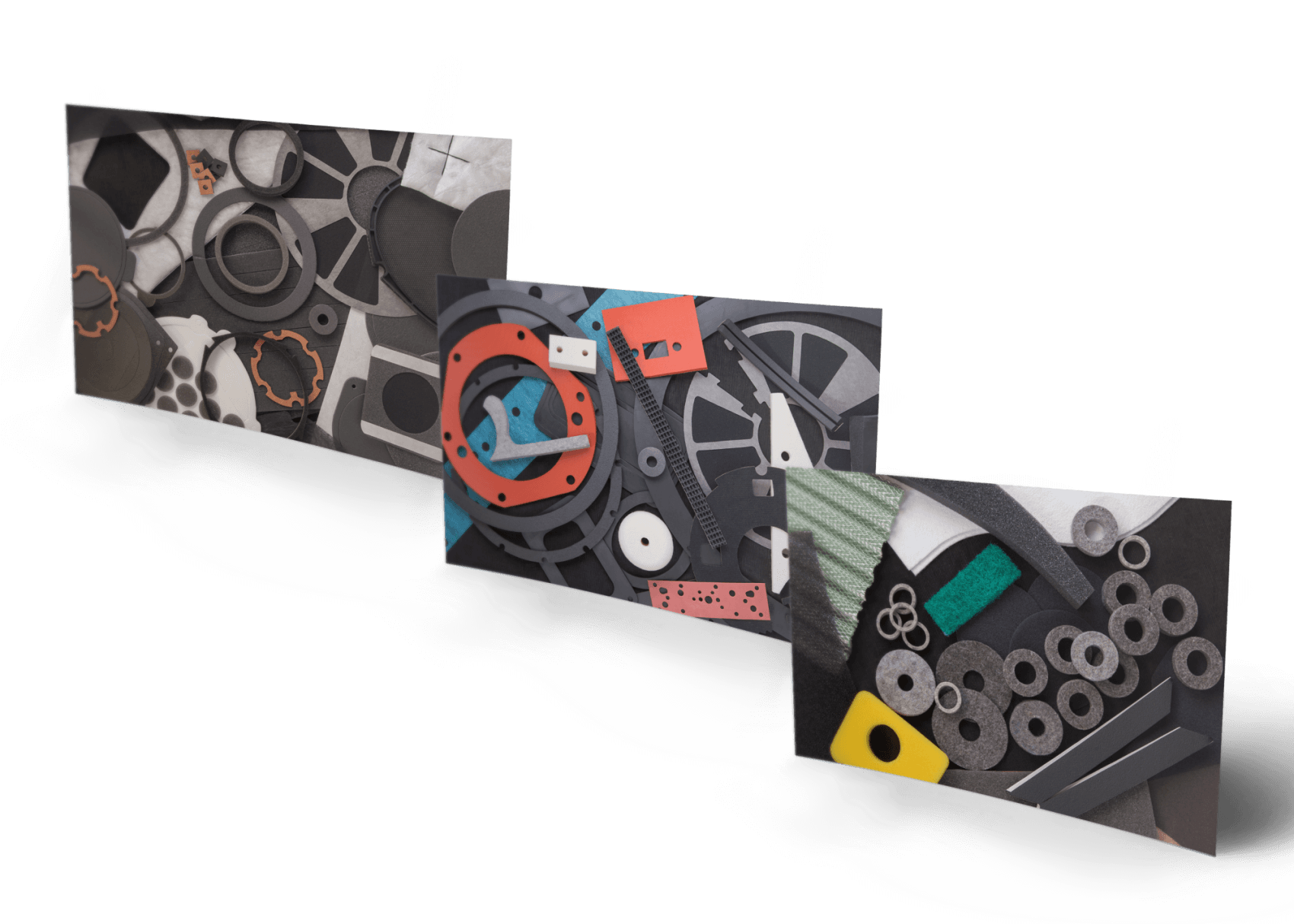 Diecutters & Fabricators