Blanco? Reposado? Anejo? Extra Anejo? We know our tequilas thanks to this great packaging project. Our task was to design a system of branded tequila boxes and master cases. The supplied logo and graphics were excellent and made the project extremely fun. We love the designs almost as much as we love tequila.
Tequila packaging system
A simple (and very effective) color coding system was used to visually describe the different types of tequila.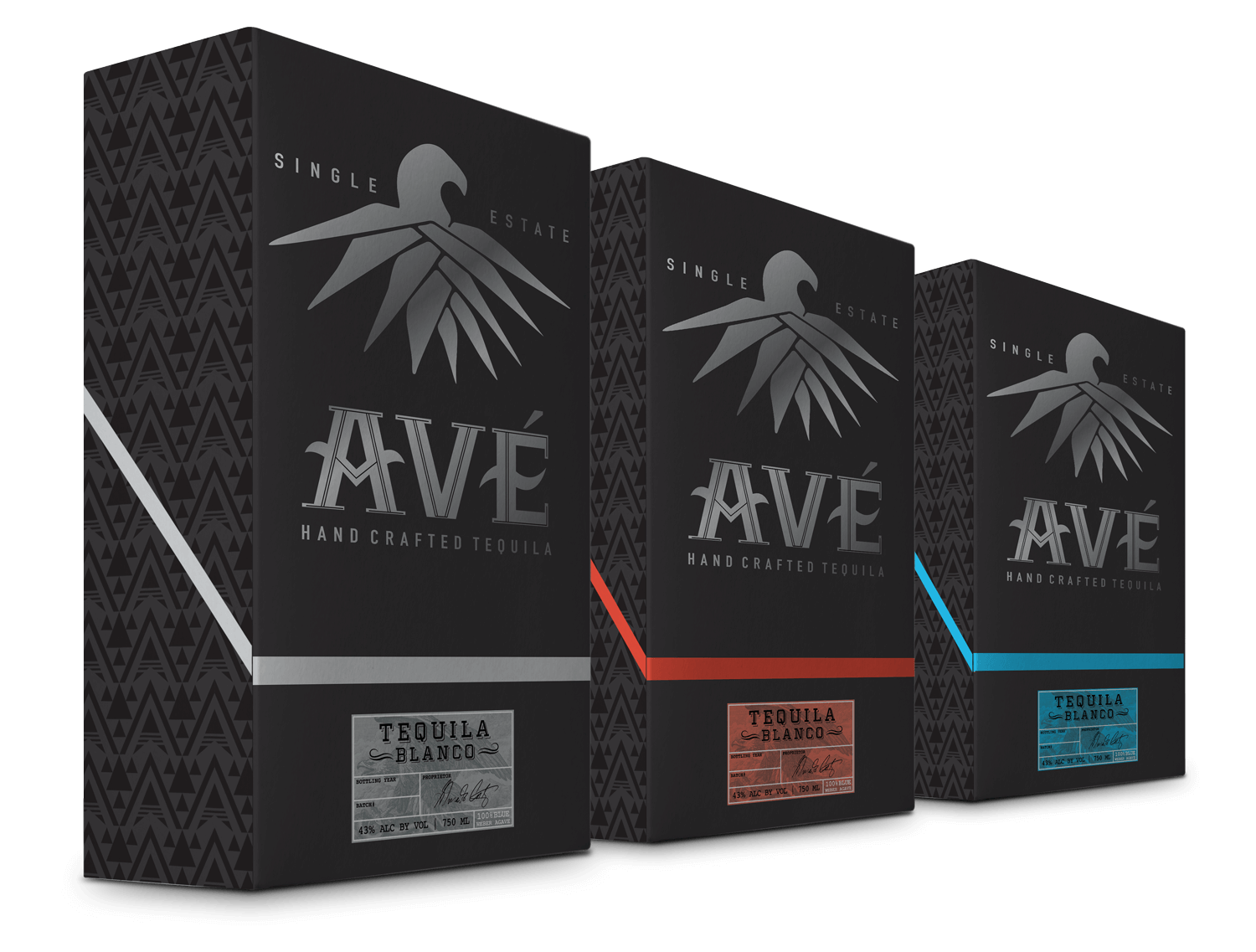 Tequila Packaging