The task here was to successfully integrate two catering companies with distinctly different market perceptions…and leverage a well recognized, well-respected brand. Our services included food and location photography, print design and website development. By the way, we found the catering to be just as good as the sauce.
Brochure & Menu
Casual or elegant? The brochure needed to speak to two very different catering customers. The menu is all barbeque, all the time!.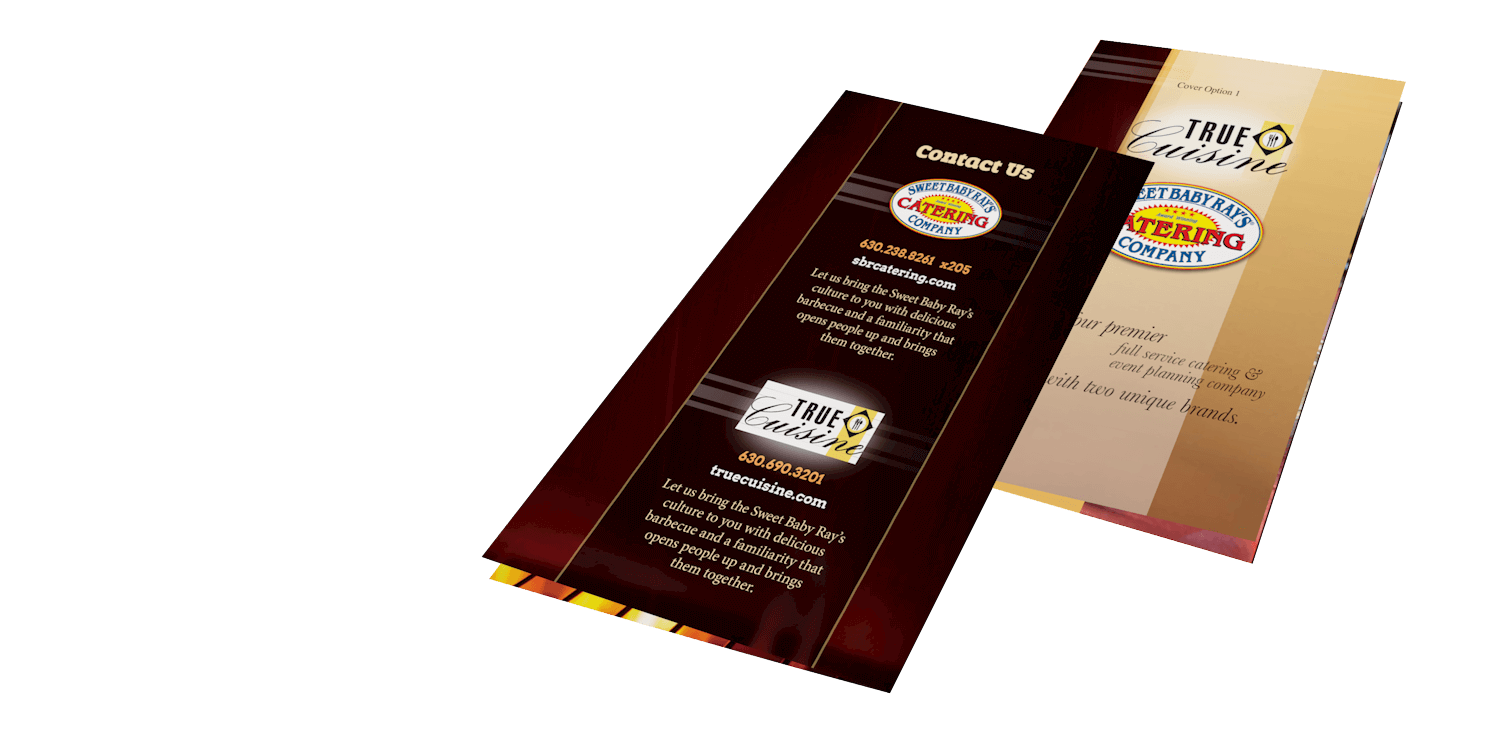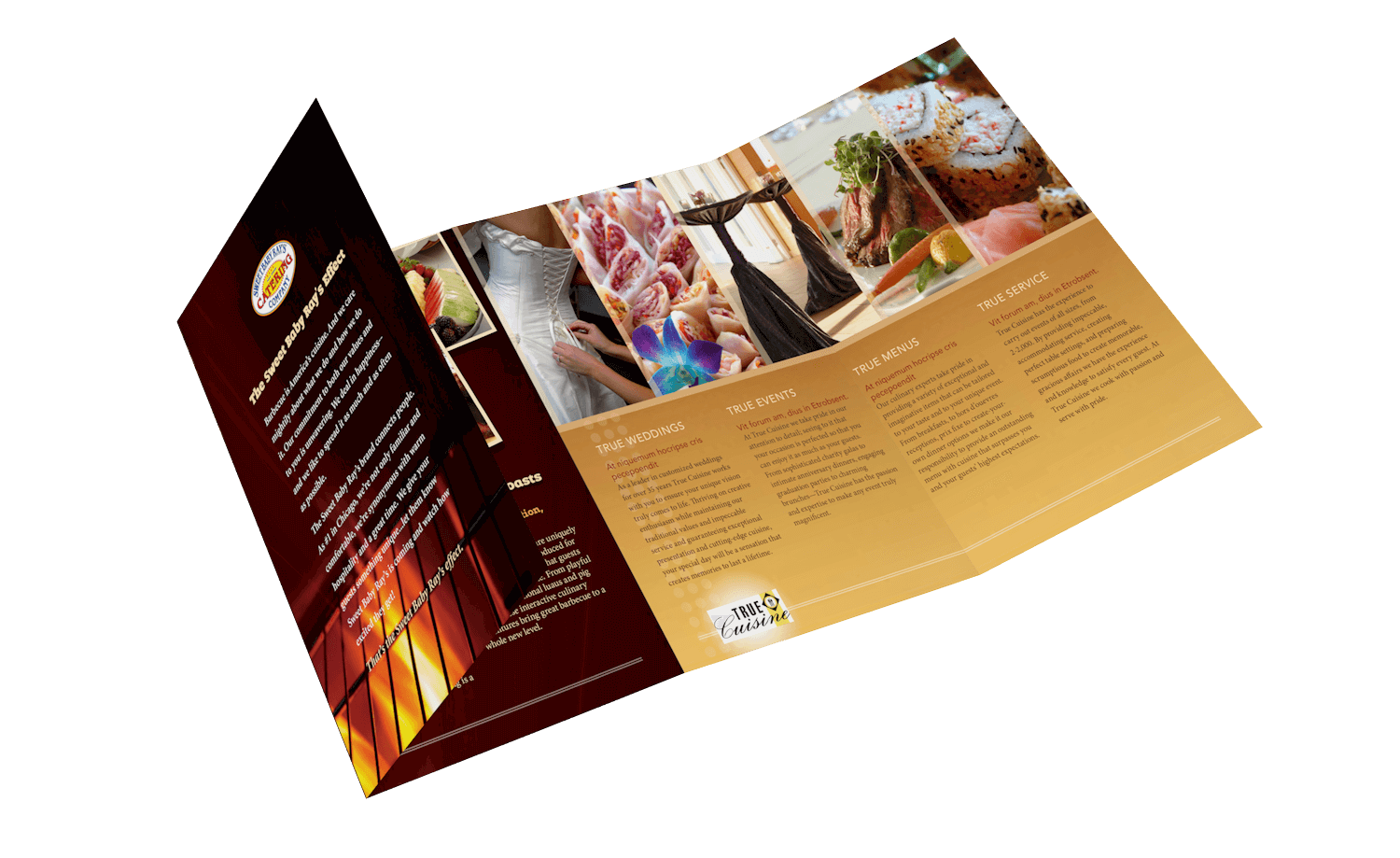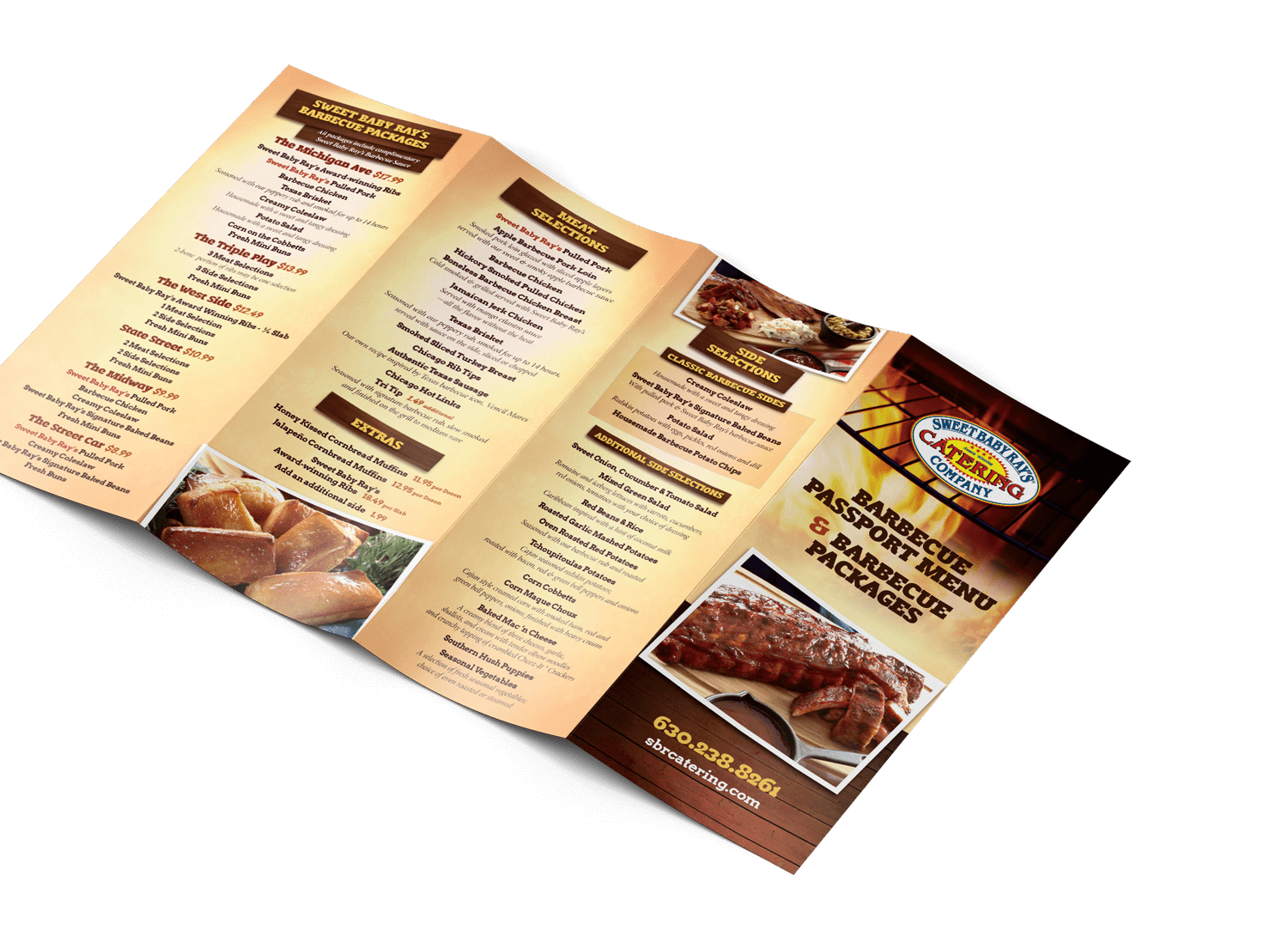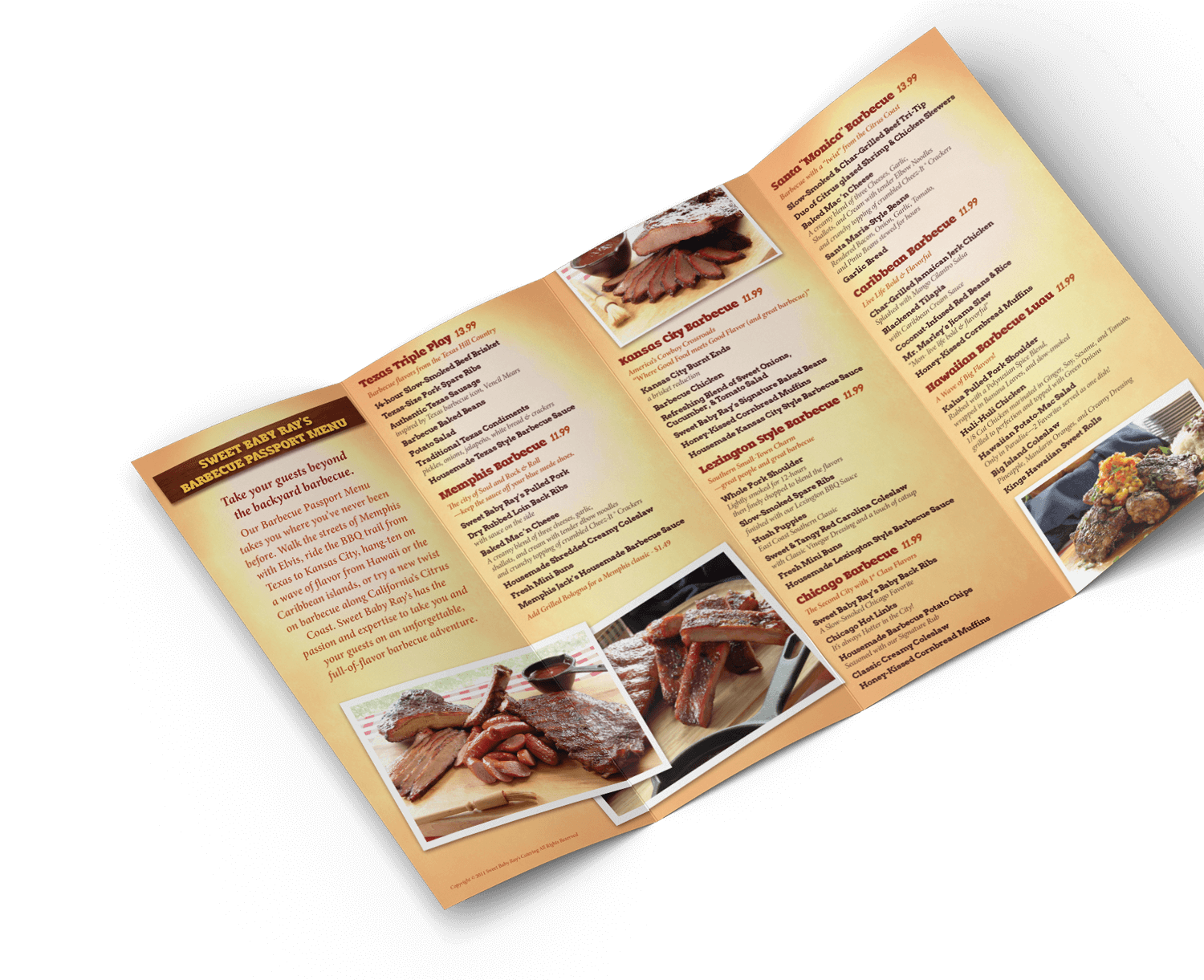 Food Photography
Our photography, Sweet Baby Ray's Catering recipes and food styling.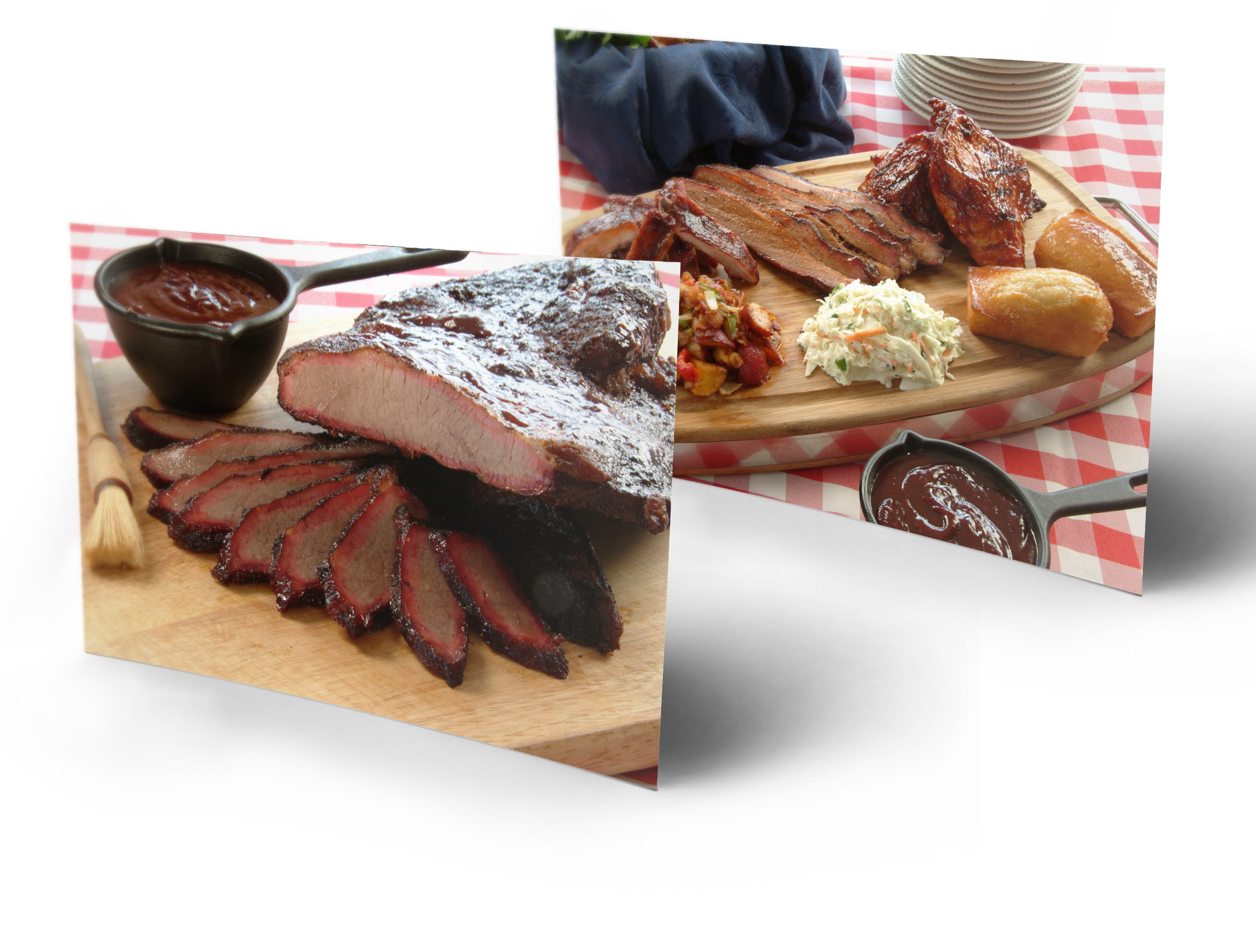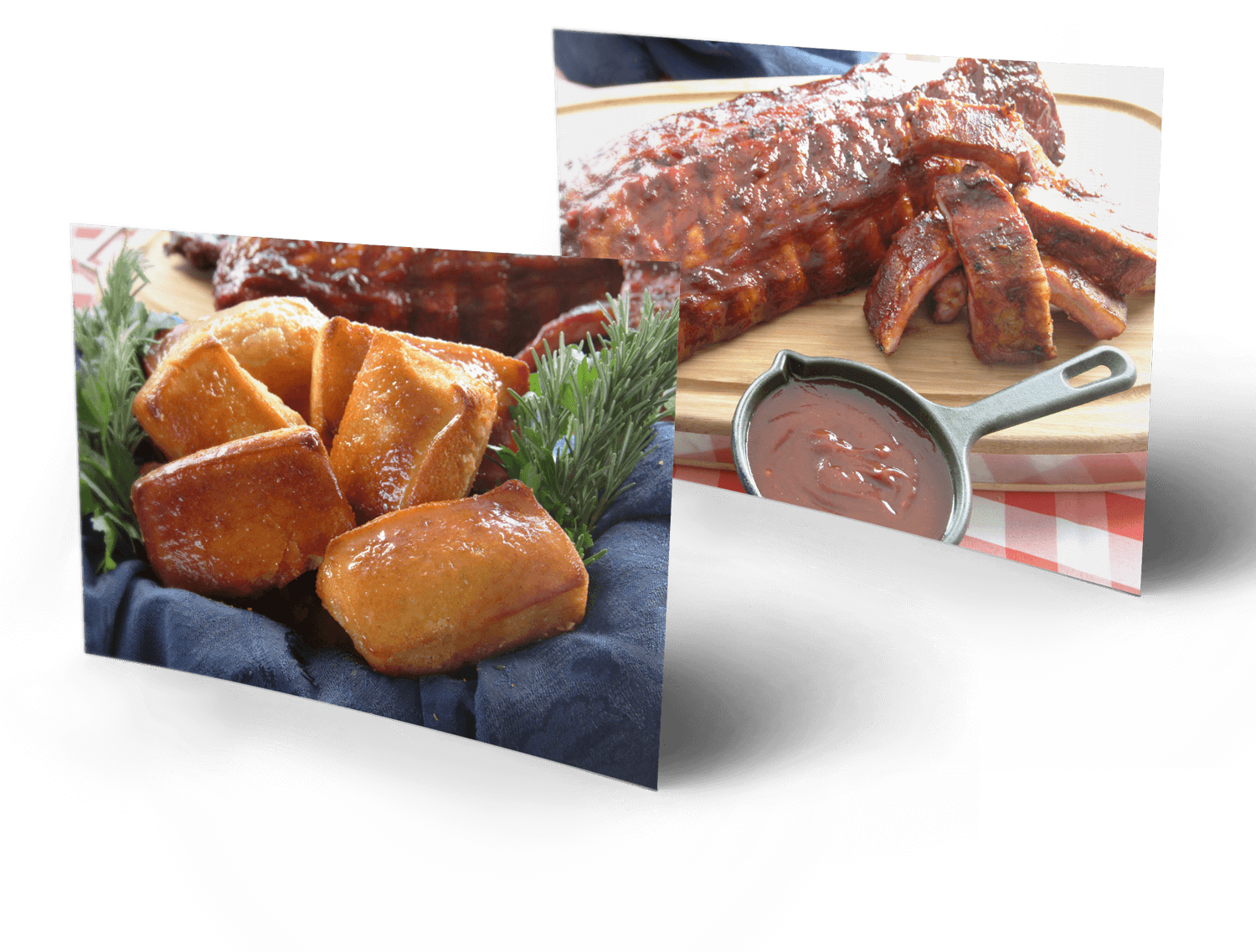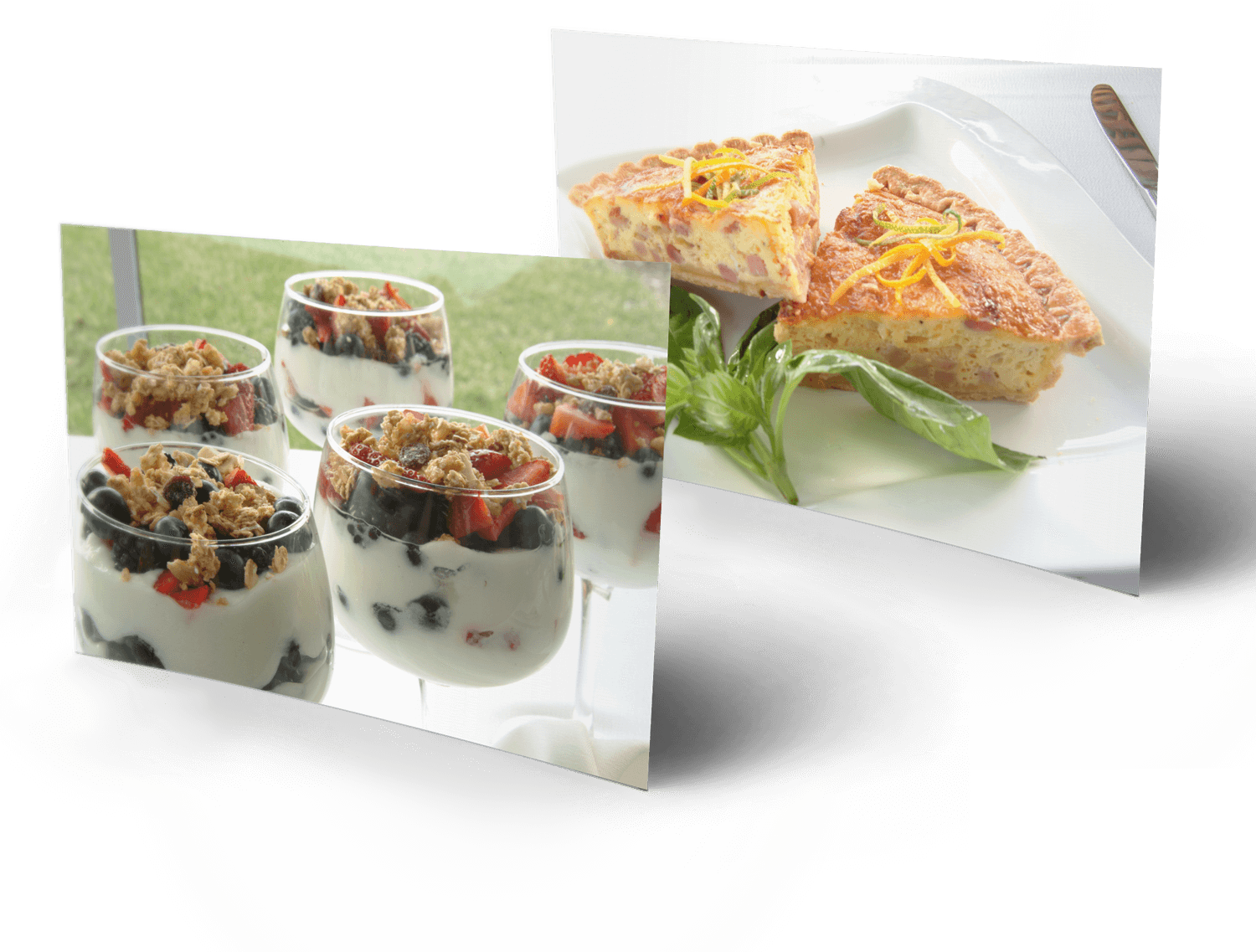 Web site development
SBR web site design.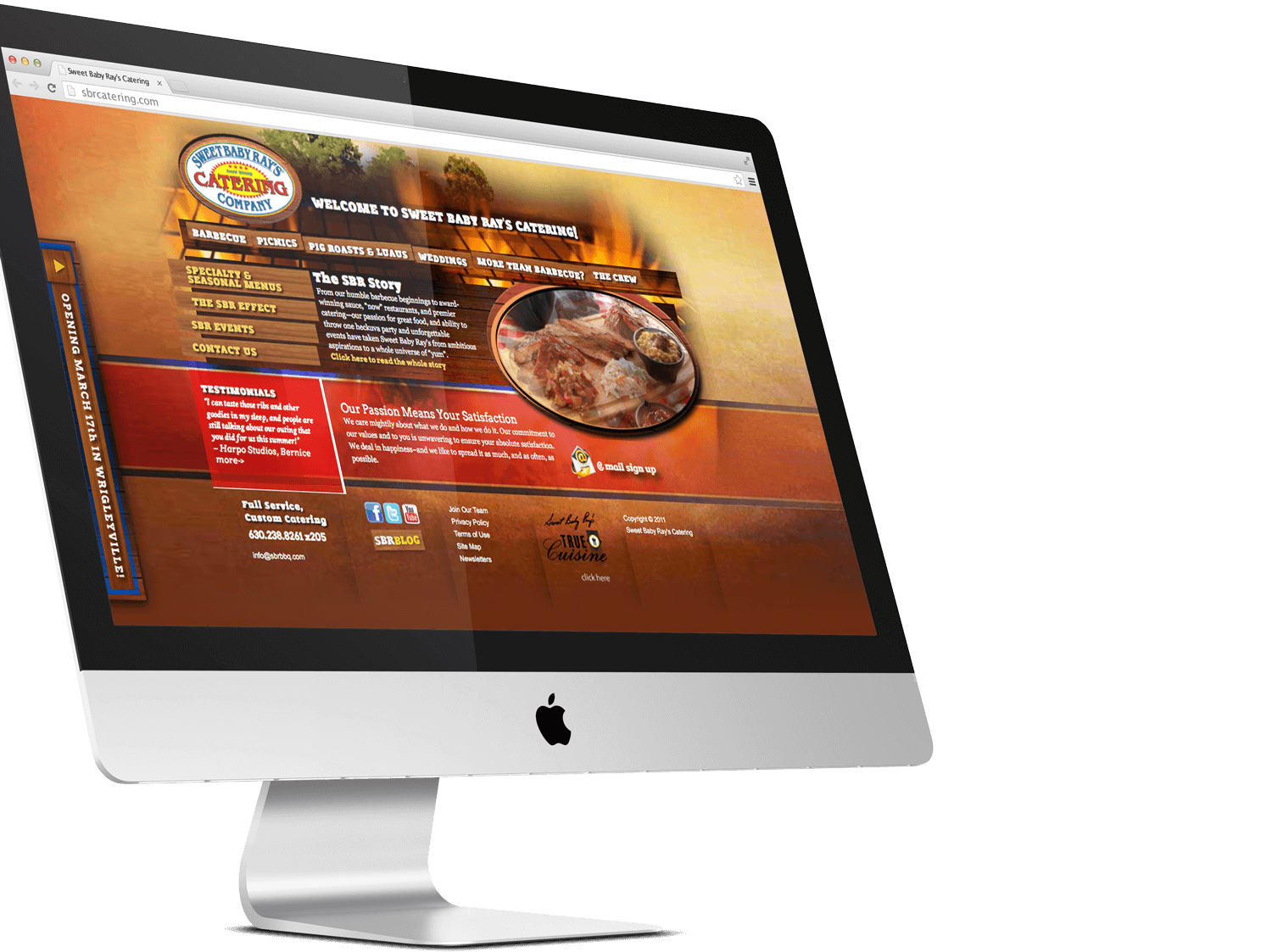 SBR Catering