Lea French Street Food is a suburban Chicago restaurant start-up serving simple French dishes inspired by the cafes of Paris. Lea supports the farm-to-table movement with a wide variety of locally sourced ingredients. Their incredible, authentic breads and pastries are made fresh daily. Our services for this great start-up included web development and photography.
Website Design & Maintenance
We developed this unique website using the distinctive artwork and logo supplied by Lea.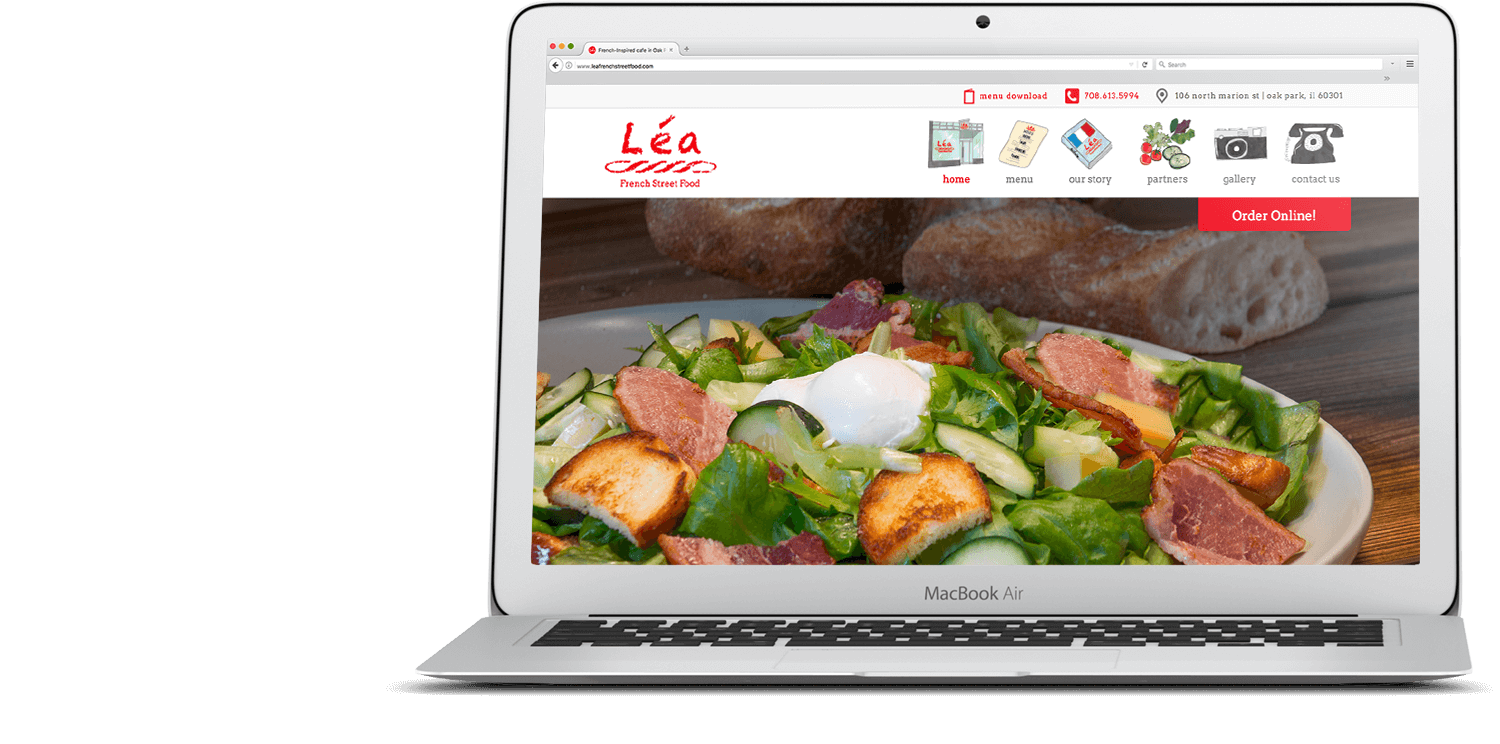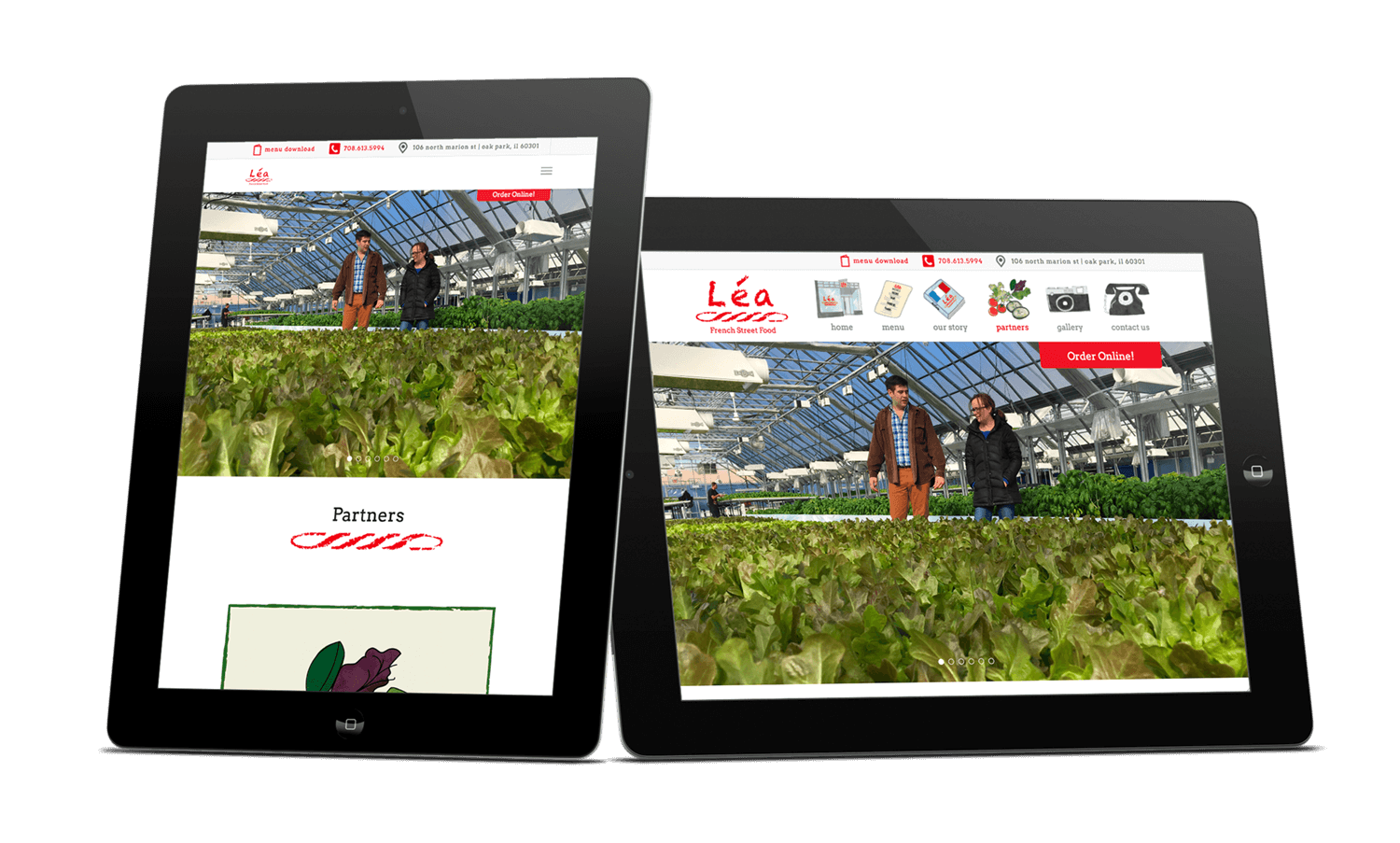 Responsive Website
The site was planned for growth and programmed to be responsive so the web pages render properly on a variety of devices with different screen sizes.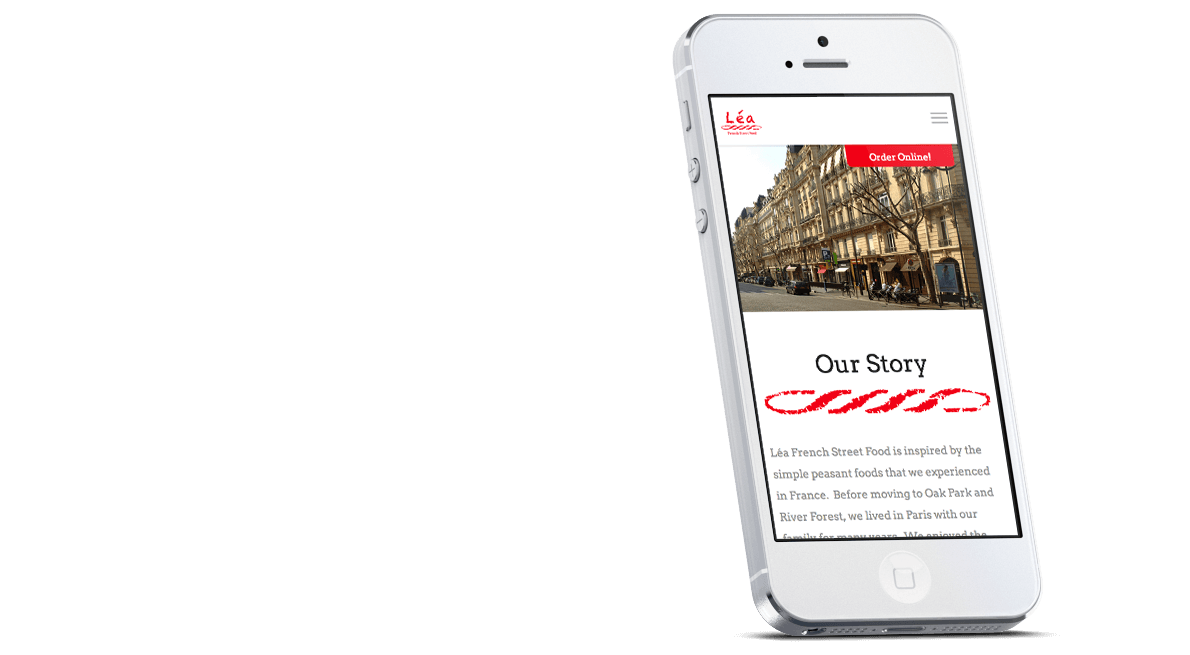 Restaurant Start-up